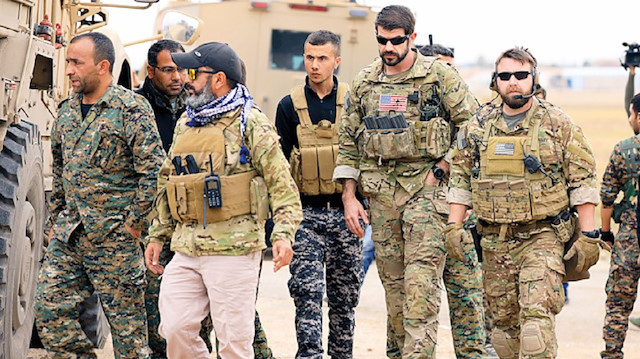 As the Turkish Armed Forces (TAF) and Free Syrian Army (FSA) prepare for a military operation east of the Euphrates River to eradicate terror elements of the Kurdistan Workers' Party (PKK), the U.S. is once again attempting to stall Turkey with fresh tactics.
U.S. special Presidential Envoy for Iraq and Syria Brett McGurk and U.S. Special Representative for Syria James Jeffrey have taken action to deploy Peshmerga fighters to PKK-occupied areas near the Turkish border in an attempt to save its "land forces on the ground."
There is a deployment of the "Peshmerga across the border that was done with our understanding and the understanding of the SDF," said McGurk on Monday.
Bedel Bendi, one of the commanders of the Syrian Peshmerga or Roj Peshmerga, an armed group mainly formed by Syrian Kurds trained in the Kurdistan Regional government (KRG), stated that the Peshmerga fighters will enter northern Syria within one or two days.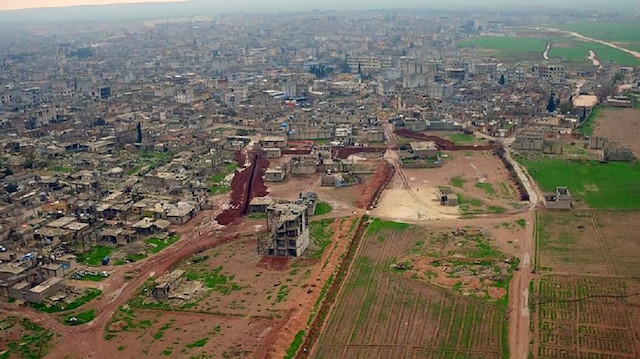 The statement was published on the official website of the Kurdistan Democratic Party (KDP) led by Masoud Barzani, former KRG president.
The U.S. has worked with the SDF, a group dominated by the terrorist YPG/PYD/PKK, to fight Daesh, against Turkey's objections that working with one terror group to defeat another makes no sense.
On Monday, Turkish President Recep Tayyip Erdoğan said that operation could begin "at any moment", asserting that Turkey would never allow a "terror corridor" to be set up along its border.
US envoys conduct meetings in Turkey, Iraq and Syria
Jeffrey took the first step to get the Peshmerga on board by conducting a meeting closed to the press with the Roj Peshmerga on Dec. 8 in Turkey's southern province of Gaziantep. Five representatives of the Syrian Kurdish National Council (KNC), which is known for its ties to former KRG President Masoud Barzani, and eight U.S. representatives attended the meeting.
McGurk springs into action
According to the U.S. plan, a total of 8,000 Syrian Peshmerga fighters are expected to cross into northern Syria after having received training since 2012 at military camps in the Iraqi cities of Erbil and Duhok.
"Roj Peshmerga" fighters, as they're called by the Americans, have been barred from returning to their hometowns for 6 years by the PKK. McGurk sprang into action following a meeting with U.S. President Donald Trump.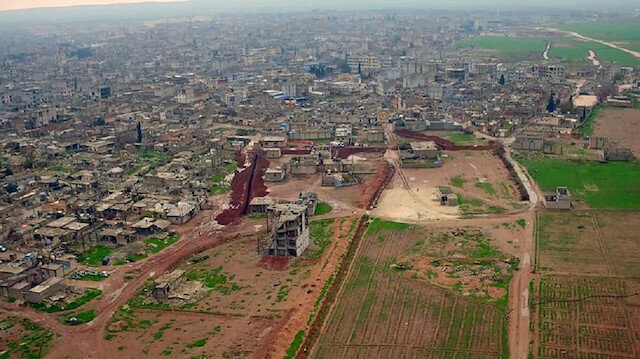 400 Peshmerga fighters to be initially dispatched to Syria
Following rounds of meetings between PKK/PYD terrorists and commanders trained by Brazani's Peshmerga were held under U.S. protection. According to Peshmerga sources, it was porposed during the Syria meeting that a force of 8,000 Peshmerga fighters will be dispatched to the Turkey- Syria border.
According to a Yeni Şafak source, the first phase will see 100 Syrian Peshmerga fighters dispatched to northeast Syria, however, their numbers are expected to reach 400 in a few days.
Jeffrey also confirmed that 100 Peshmerga fighters had already crossed the border into neighboring Syria.