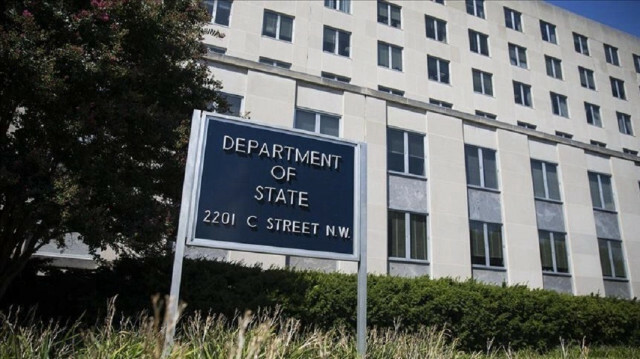 The US appealed to fellow NATO allies Greece and Türkiye on Monday to "work together" to ensure regional peace and security after Ankara said Athens breached international law.
"Now's not the time for statements or any actions that could raise tensions between NATO allies," State Department spokesman Ned Price told reporters. "We are encouraging our NATO allies to resolve any disagreements they may have diplomatically. We think we should remain focused on what is a collective threat to all of us, and that's Russia's aggression."
Turkish military drones recorded the deployment of Greek armored vehicles on the islands of Midilli (Lesvos) and Sisam (Samos), which Ankara maintains is in violation of international law. The footage was released on Sunday.
Türkiye on Monday summoned the Greek ambassador and called for an end to violations on Aegean islands and restoring their non-military status, according to the Foreign Ministry.
In the note, the ministry stated that the deployment was another violation of Greece's obligations under the 1923 Treaty of Lausanne and the 1947 Treaty of Paris. These islands were required to be demilitarized under the 1923 Treaty of Lausanne and the 1947 Treaty of Paris, so any troops or weapons on the islands are strictly forbidden.