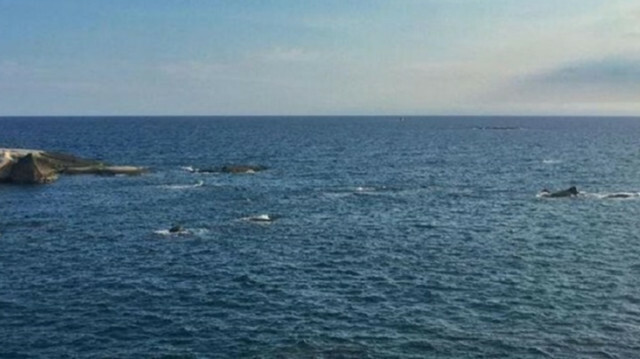 The US Navy has removed three senior officers from duty after a submarine struck an undersea mountain.
The USS Connecticut, a Seawolf-class nuclear powered attack submarine, crashed into the reportedly uncharted mountain in the South China Sea in October. Much of the seafloor in the area has not been mapped.
The Navy announced Commanding Officer Cmdr. Cameron Aljilani, Executive Officer Lt. Cmdr. Patrick Cashin and Chief of Boat Master Chief Sonar Technician Cory Rodgers have been relieved due to a "loss of confidence."
Vice Adm. Karl Thomas, the head of the US 7th Fleet, made the decision to remove the officers because he determined "sound judgement, prudent decision-making and adherence to required procedures in navigation planning, watch team execution and risk management could have prevented the incident."
Their replacements have already been selected.
The Connecticut remains in Guam where it is undergoing damage assessment, and will return to port at the naval base in Bremerton, Washington for repairs, the Navy said.
Last month's collision comes amid rising tensions in the South China Sea as Beijing continues its campaign of developing artificial militarized islands in the region to expand its territorial claims in the waters.
China claims most of the sea as its own, though neither the US nor its regional neighbors agree.