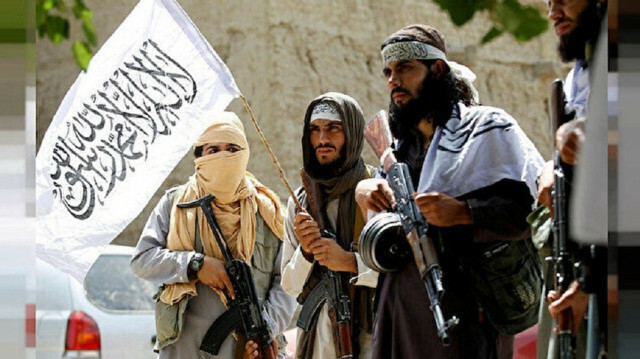 The UN has urged the Taliban to fulfill their pledge of inclusivity and reconciliation in the war-torn country.
Deborah Lyons, the UN chief's special envoy for Afghanistan, met acting Foreign Minister Amir Khan Muttaqi in Kabul on Tuesday, where she discussed several pressing issues such as women's rights, including their access to education, work and freedom of movement, according to the United Nations Assistance Mission in Afghanistan (UNAMA).
She also brought up the "concerning reports from Panjshir," UNAMA said on Twitter.
Panjshir, Baghlan and Takhar are northern provinces of Afghanistan from where "extremely worrying videos, audios and reports of violations" have been coming out, according to UN Special Rapporteur Richard Bennett, who arrived in Afghanistan on a visit this past Sunday.
"Steps towards inclusivity amp; reconciliation are due (in Afghanistan)," UNAMA said, adding that the UN "will use all means, including Taliban dialogue, to strengthen rights of all Afghans."
Abdul Qahar Balkhi, spokesperson for the interim Afghan Foreign Ministry, said Muttaqi pressed Lyons to "convey to the United Nations and the world the realities of Afghanistan such as security, end of corruption and embezzlement, and eradication of Daesh (ISIS) and narcotics seriously and realistically."
Lyons agreed that the "ground reality in Afghanistan must reach the world" and "called for joint efforts toward the overall development of Afghanistan," Balkhi said on Twitter.
Muttaqi also met Japan's Ambassador in Kabul Takashi Okada to discuss a number of important issues, he said in a separate tweet.
- 'Very good news' on girls' education
The interim Taliban government has drawn widespread condemnation for decisions infringing upon the rights of women, including barring girls from schools after the sixth grade and this month's decree making face veils compulsory in the country for the first time in decades.
However, Sirajuddin Haqqani, the acting interior minister and deputy Taliban chief, has claimed that the government is working on a plan for the return of girls to secondary schools.
In a rare television interview with American broadcaster CNN, he promised "very good news" on the issue, while rejecting the notion that the Taliban oppose education for women.
"Work is continuing on a mechanism to allow girls above sixth grade back to school," he said.
"We must establish the conditions so that we can ensure their honor and security. We are acting to ensure this," he said, stressing that their education should be based on Afghan "culture" and "Islamic rules and principles."