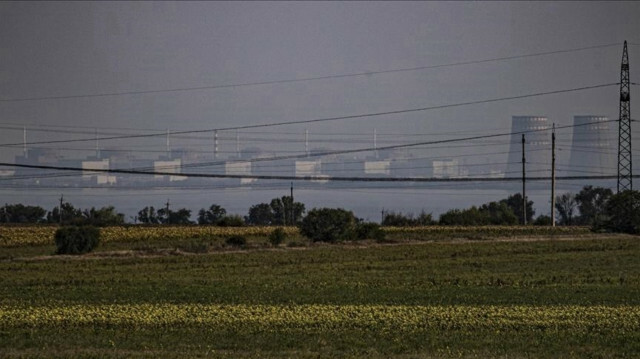 A Russian missile fell near a nuclear power plant in Ukraine's southern region of Mykolaiv, the Ukrainian president said Monday.
"At night, a missile fell 300 meters from the Pivdennoukrainsk NPP. There was a short-term power outage," Volodymyr Zelenskyy said on Telegram.
He said the windows of nearby buildings in the region were damaged because of the explosion. "The invaders wanted to shoot again, but they forgot what a nuclear power plant is," the Ukrainian president said.
"Russia endangers the whole world. We have to stop it before it's too late," he added.
Russia launched a war on Ukraine on Feb. 24 which has left 5,767 people killed and 8,292 injured, according to UN estimates, which said the actual figures could be higher.
In recent days, Ukraine has accused Russia of targeting its nuclear power plants, which have raised fears globally of a possible nuclear disaster.
Two observers of the International Atomic Energy Agency, the UN nuclear watchdog, are stationed at Zaporizhzhia, another nuclear plant in Ukraine's southeast which has been under Russia's control since the early days of the war.