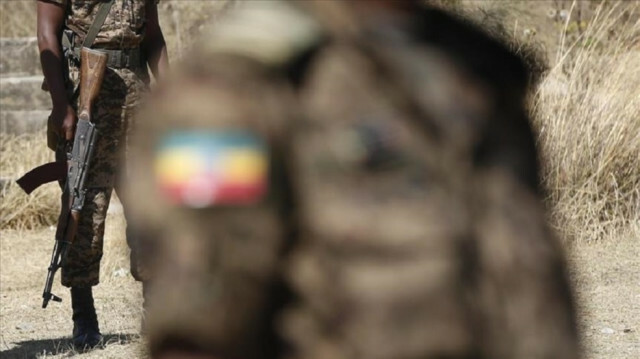 The UK has asked its citizens to leave Ethiopia amid a worsening conflict between Ethiopian government forces and Tigray People's Liberation Front (TPLF) rebels.
"There is a military conflict ongoing in the north of Ethiopia. Military clashes are now occurring in Tigray, Amhara and Afar regional states. The conflict has the potential to escalate and spread quickly and with little warning," it said in a statement.
"The FCDO advises against all travel to Ethiopia except Addis Ababa Bole International Airport because of the risk of the conflict spreading to new areas without prior warning," the statement added, referring to the Foreign, Commonwealth and Development Office.
All UK nationals "should leave Ethiopia now while commercial options are still available. It is likely to become much more difficult to leave Ethiopia in the coming days. Consular support is severely limited across Ethiopia."
South Sudan said Tuesday that it will take care of South Sudanese students who have been asked by authorities in Ethiopia's Amhara region to leave amid the heightened fighting between government forces and Tigray rebels that forced the closure of educational institutions.
South Sudan's Deputy Foreign Affairs Minister Deng Dau Deng expressed concern over the students who are in Ethiopia, especially in Amhara, saying they are ready to offer them support.
He added that the government will decide on what is to be done about them.
Countries across the East African region are worried about their citizens in Ethiopia and are urging them to leave for security reasons.
- Zambian president orders evacuation of nationals
President Hakainde Hichilema said Tuesday that he had ordered Zambians who live and work in Ethiopia to leave because of the civil unrest in the East African nation.
"Fellow Zambians, on my orders, we have today safely evacuated our fellow citizens from Ethiopia. We thank the Ethiopian authorities for their cooperation and everyone involved in this operation and we pray that the conflict in Ethiopia is resolved as soon as possible," Hichilema's office said in a statement.
A group of 31 Zambians arrived aboard an Ethiopian flight at Kenneth Kaunda International Airport in the capital Lusaka and were greeted by Foreign Minister Stanley Kakubo.
"We started [the evacuation] with our female diplomats and non-essential staff last week. We still have a skeleton staff to man the mission and also to arrange for any other eventualities," Emmanuel Mwamba, the outgoing ambassador to Ethiopia and Permanent Representative to the African Union (AU), said via a text message to reporters.
Hichilema asked the AU and the UN to work with Ethiopian authorities to quickly address the volatile situation in Ethiopia, saying his government remained fully engaged in the matter, as a conflict-free Africa was good for everyone.
"For us, the lives of our Zambian citizens matter wherever they are. We will do everything to get them home safely when faced with insecurity," he added.