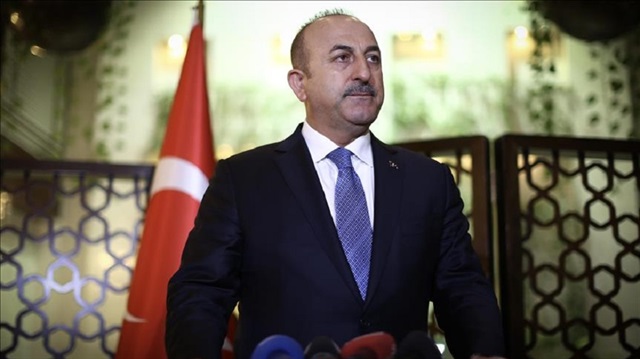 Turkey will continue operation in northwestern Afrin region, Syria until the last terrorist is "neutralized", Turkish foreign minister said on Sunday.
Speaking to reporters in Baghdad, Mevlüt Çavuşoğlu said rocket attack from Syria is the terrorists' rearguard action against Turkey.
Çavuşoğlu said that some countries claim that PYD/PKK did not fire rocket in Turkey and the U.S. Secretary of State Rex Tillerson received information from his friends on Saturday that such thing doesn't happen.
"They should see the real face of the terrorist organization. Those who gave weapons to the terrorist organization do not have a say on this issue.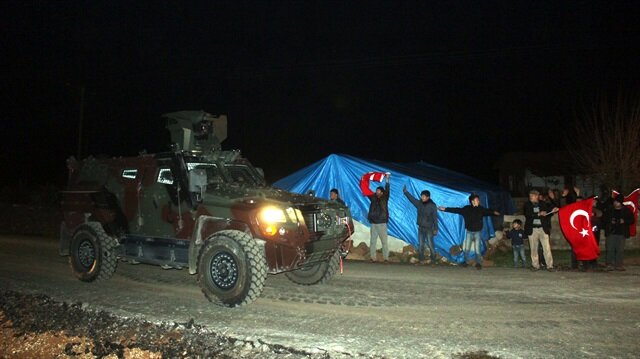 "We will continue operations until the last terrorist is neutralized in this area," Çavuşoğlu, said referring to Operation Olive Branch.
As part of Operation Olive Branch, the foreign minister said, Free Syrian Army and Turkish army have crossed the border and started capturing villages from the terrorist organization in Afrin.
Turning to call of France for a UN Security Council meeting on Syria, the minister said if France or any other country takes the issue of Operation Olive Branch to the UN, Turkey will view it as an act of siding with a terrorist organization instead of siding with their ally.
"We would only expect France to support us in a situation like this," Çavuşoğlu said.
PKK/PYD propaganda
Later in a Twitter post, the foreign minister also criticized the propaganda of the terrorist organizations, which are showing killed terrorists as civilians.
"As always, the #PYD/#YPG terrorists continue to deceive the world with nonsense propaganda and baseless lies by showing neutralized terrorists as civilians. They use civilians as human shields. Our target is neither our Kurdish brothers nor Syrians. We are only after terrorists," he wrote.
Turkey on Saturday launched Operation Olive Branch to remove PKK/KCK/PYD-YPG and Daesh terror groups from Afrin.
The operation was being carried out under the framework of Turkey's rights based on international law, UN Security Council's decisions, self-defense rights under the UN charter and respect to Syria's territorial integrity, the Turkish General Staff has said.
The military also said only terrorist targets were being destroyed and "utmost importance" was being given to not harm any civilian.
The PYD/PKK is the Syrian offshoot of the PKK terrorist group, which has been designated a terrorist organization by Turkey, the U.S. and the EU.