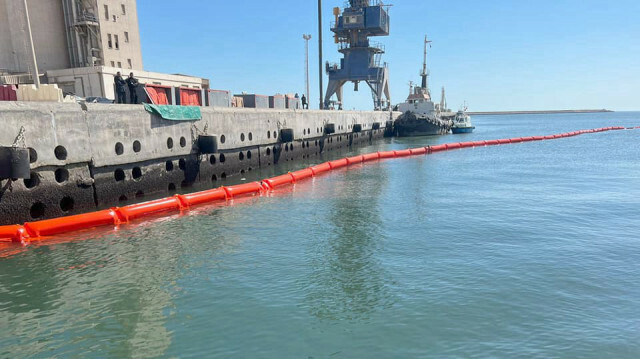 Tunisian authorities on Sunday launched an investigation into the sinking of a fuel ship off Tunisia's southeast coast.
In a statement, the Tunisian Trade Ministry said the investigation will look into the ship's recent activity to take legal action.
The Equatorial Guinea-flagged tanker carrying 750 tons of fuel sank off Tunisia's southeast coast on Saturday while heading to Malta. Tunisian authorities cited bad weather as the cause of the sinking of the ship.
According to the statement, the ship docked at Sfax port between April 4 and 8 to change crew and do some minor maintenance works to the vessel.
The Tunisian authorities are taking all necessary measures to prevent any fuel spill from the sunken ship, the ministry said.
On Saturday, the Tunisian Environment Ministry said it had approved a request by the ship's crew to dock 7 kilometers from the Gabes coastal city due to bad weather. Water, however, leaked into the ship causing it to have run aground.