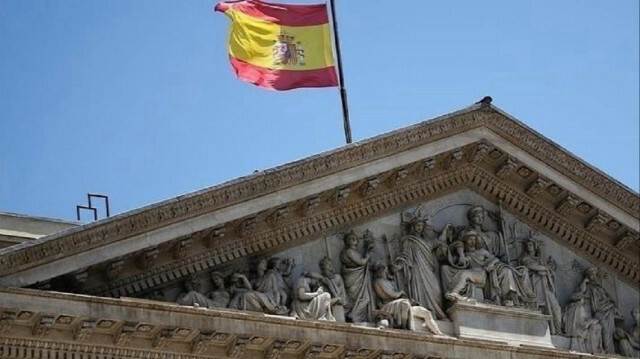 Spain's liquefied natural gas (LNG) storage capacity is nearly full, which could lead to delays in offloading new shipments, the country's national gas grid operator told Anadolu Agency on Wednesday.
According to an Enagas spokesperson, Spain's underground gas reserves are 93% full, and its regasification terminals are at around 80% capacity.
The nearly full reserves triggered Enagas to declare an "exceptional operating situation" this week, announcing that some offloading may be postponed and that any requests to unload extra LNG will be denied.
Spain's national gas grid operator said in a statement that there was a "mismatch" between supplies programmed for October and demand.
Exceptionally warm temperatures in Spain and an unexpectedly dramatic reduction in industrial demand are two key factors behind the "mismatch."
Enagas predicts gas reserves will remain "very high" until the first week of November.
Since Spain, like other European countries, has filled gas reserves as much as possible ahead of a winter in which Russia may cut off natural gas supplies to the EU, there is less flexibility to absorb extra LNG.
At the same time, this leaves many European countries unable to make the most of the low natural gas prices currently available on the market.
On Wednesday, the price of gas on the Dutch TTF gas benchmark sank to around €113 ($110) per megawatt hour – the lowest price since early summer. At its peak in August, while many countries were frantically filling reserves, the benchmark hit nearly €350 per megawatt hour.
Spain is home to 45% of the EU's LNG storage capacity, according to Enagas.
However, Spanish politicians say a lack of pipeline connections with other EU countries prevents it from supplying northern European countries, which have relied heavily on Russian gas, with LNG.
On Thursday, the Spanish and Portuguese prime ministers will meet with French President Emmanuel Macron to further discuss the construction of the MidCat pipeline, which would transport natural gas from Spain to France.
Macron has repeatedly criticized the scheme, but the pipeline has won backing from key European players such as German Chancellor Olaf Scholz.