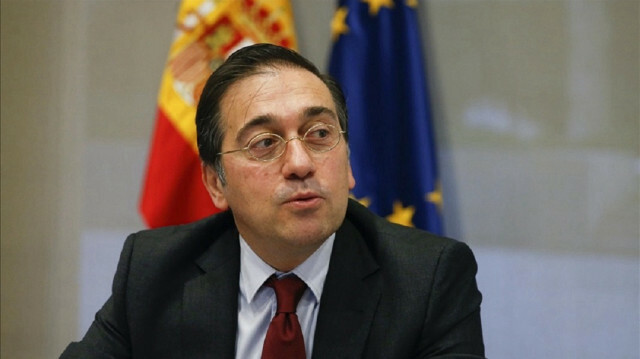 Spain has loyally contributed to the principles of the Washington Treaty, with more than 1,600 troops currently engaged in NATO missions, Foreign Minister Jose Manuel Albares said on Tuesday.
His remarks came at a dinner at Santa Cruz Palace, where foreign and defense ministers of the 30 NATO members gathered with their colleagues from the EU, South Korea, Finland and Sweden.
"Spain has loyally contributed to the principles and values of the Washington Treaty, actively participating in the organization's missions by land, sea and air; in the east, the west, the north and the south," Albares said, according to a statement by the Foreign Ministry.
Spain currently has more than 1,600 troops on alliance missions in Latvia, Lithuania, Türkiye, the Mediterranean and the Atlantic, he added.
Regarding Russia's war on Ukraine, he said the "invasion is one of the main elements of the current global security context" and "marked the return of war to Europe, hybrid threats and misinformation and instability."
Albares praised what he said was "a cohesion and firmness" in the response of Western states to "challenges that affect not only us, but all the countries that share the values of international legality," the statement said.
Spanish Defense Minister Margarita Robles hailed the display of solidarity and support in the wake of the Ukraine war.
"Our unity is our strength and I am particularly proud of it in these difficult times," she said.