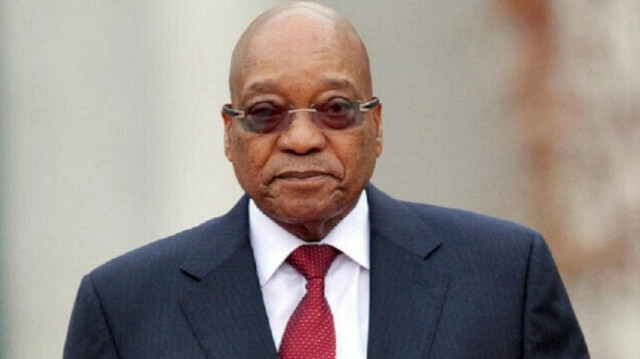 A court in South Africa on Tuesday once again postponed former President Jacob Zuma's corruption trial.
Judge Piet Koen of the Pietermaritzburg High Court pushed the case to August as Zuma's legal team has approached the Supreme Court of Appeal for the removal of state prosecutor Billy Downer.
The appeal was filed after Koen turned down an initial request to take Downer off the case, with Zuma's lawyers accusing him of being biased against the ex-president.
In March, Zuma's legal team said it would seek prosecution against Downer for "unauthorized dissemination" of confidential information related to the 80-year-old politician's medical condition.
Zuma and Thales, a French arms firm, are facing 18 counts of corruption, money laundering, tax evasion and racketeering in connection with a $2.5 billion weapons deal in the late 1990s. Both deny any wrongdoing.
Charges against Zuma were dropped just weeks before he was elected president in 2009.
They were reinstated after he was forced to resign from office in 2018, leading to one of the longest-running legal battles in the country.
Zuma was jailed last July for 15 months after the country's Constitutional Court found him guilty of contempt as he refused to appear before a judicial commission investigating corruption during his nearly decade-long presidency.
His incarceration led to violent protests and riots that claimed more than 300 lives across South Africa.
He was released on medical parole after just two months, before a court rescinded the "unlawful" parole in December and ruled that he should be returned to prison.
However, Zuma's lawyers successfully challenged the ruling and the former South African leader has been serving his prison term under house arrest.