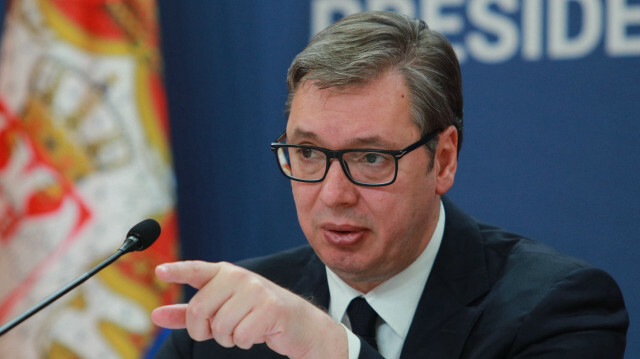 Serbian President Aleksandar Vucic said on Tuesday that his country will continue to actively work on the European path.
In a statement following a meeting with Manuel Sarrazin, Germany's special envoy for the Western Balkans in Belgrade, Vucic said that Serbia will continue to build stronger ties with the European nations.
"Serbia is strongly engaged in all activities organized within the Berlin Process, and the Open Balkans initiative is another proactive approach of our country to regional integration," he said.
He added that it is crucial that these efforts be recognized in the EU in order to provide encouragement and support to the region's countries on the European path.
Concerning the dialogue between Belgrade and Pristina, the interlocutors agreed that it is the only correct way to resolve outstanding issues and reach a sustainable agreement.
Vucic emphasized that he expects constructive support for dialogue and finding a compromised solution that would enable lasting stability in the region with the implementation of existing agreements, and above all the formation of the Union of Serbian Municipalities, which has been missing for more than nine years.
Sarrazin pointed out that expansion policy and efforts to deepen collaboration among Western Balkan nations will be among the priorities of German foreign policy in the coming years, emphasizing the desire for greater EU participation in the region.
Serbian and Kosovo delegations will meet on Friday for a new round of talks on normalizing relations.
The EU has been leading negotiations between the two sides for nearly a decade, but the process has suffered setbacks due to heightened tensions in recent years.
Kosovo declared independence from Serbia in February 2008 and is recognized by more than 100 countries, including the US, UK, France, Germany, and Turkiye.
Belgrade, however, still claims Kosovo as a breakaway province. China and Russia are among the countries yet to recognize Kosovo as an independent state.