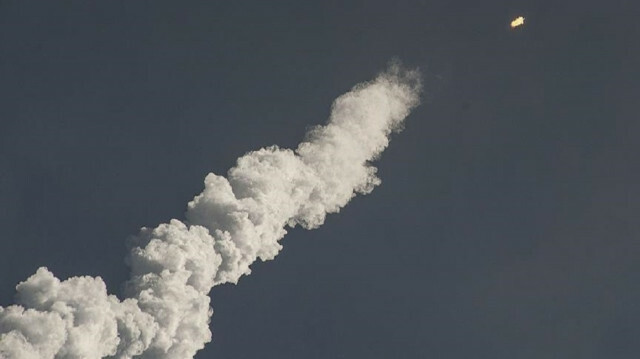 Yemen's Houthi rebels fired a ballistic missile and targeted a city in southern Saudi Arabia with four armed drones, but the attack was thwarted, the Saudi Press Agency (SPA) reported Thursday.
According to the report, which cited a statement from the Saudi-led coalition, a missile targeting civilians in the city of Jazan was downed and four explosives-laden drones were intercepted and destroyed.
The Saudi-led coalition affirmed that it will take all necessary measures to protect civilians in accordance with international humanitarian laws.
The Houthis are yet to make a statement.
Yemen has been beset by violence and chaos since 2014, when Houthi rebels overran much of the country, including the capital Sana'a.
The crisis escalated in 2015 when a Saudi-led coalition launched a devastating air campaign aimed at rolling back Houthi territorial gains.
The conflict has claimed more than 233,000 lives, according to the UN.