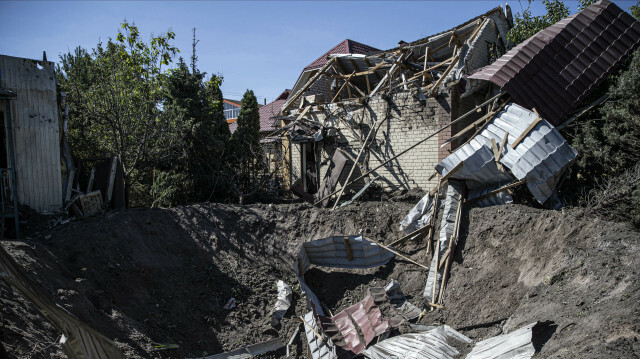 At least two civilians were killed as Russian forces targeted Ukraine's second-largest city Kharkiv and nearby areas in overnight airstrikes, authorities said.
Kharkiv suffered major infrastructural damage as bombs fell intermittently from Sunday evening until the early hours of Monday morning.
Loud explosions in several districts sent terrified residents, already on edge amid a significant increase in Russian bombardment in recent days, scrambling for shelter.
The State Emergency Service of Ukraine said Russian strikes killed at least two civilians and wounded two more in Chuhuiv, which is in the Kharkiv region and just southeast of the main city, on Sunday evening.