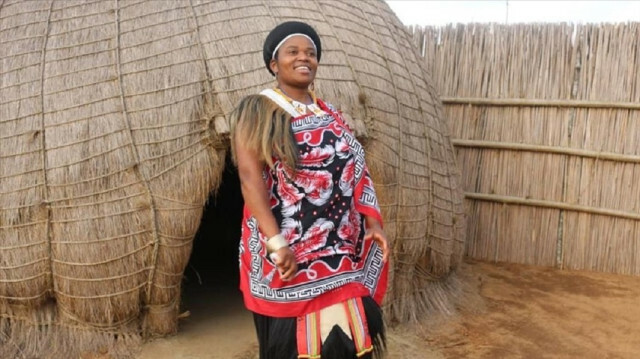 Patched between South Africa and Mozambique, the Kingdom of Eswatini seeks to put its house in order to reclaim a reputation as a hub of rich cultural carnivals offering a unique royal experience to the delight of local and European tourists.
"Right now, we're working on forming stronger partnerships with industry players at the local, regional and continental levels. We are also happy that the kingdom has prioritized (COVID-19) vaccination, and it's going to be one of our strategies that will position the country as a destination of choice," said Linda Nxumalo, chief executive officer of the Eswatini Tourism Authority.
Nxumalo related that the authority has developed tourism guidelines which were endorsed by the local Ministry of Health, the World Tourism Organization (WTO), the World Travel and Tourism Council and the World Health Organization (WHO).
"We want to instill customer confidence in our tourists. Visitors should know that safety is our priority and Eswatini is an ideal tourism destination. Actually, we are the first country in the region to receive the (World Travel and Tourism Council's) Safe Travels stamp. We feel it's an important aspect of coming out of COVID-19," she said.
Nxumalo described the effect on the country's tourism sector from COVID-19 as extreme, owing to the drastic decline in arrival numbers. She said their initial projections showed that the country would receive 1.2 million arrivals, but current statistics show about 100,000.
-Domestic tourism
When the country closed its borders in March 2020, Nxumalo said their strategy focused on the domestic market, and the impact was positive.
"We have seen a huge interest from Swazis. The local populace visited local properties and the industry is grateful for seeing a number of Swazis visiting their own country. Locals have been engaging on social media, posting pictures of the kingdom's attractions they visited," she said.
Sibebe Resort was one of the rural entities that was hit hard by the COVID-19 pandemic. According to its communications manager, Larry Mhlanga, it suffered a devastating blow.
"We couldn't get people to come and visit Sibebe Resort. It was a huge challenge that we were forced to cut our staff. The resort has over 40 staff members who work daily and we retained only 10. And 80% of our employees come from this community, then 10% come from town. It wasn't good for us as an institution. But at the same time, business was bad.
"We're hoping to come back owing to the vaccine drive. People will get vaccinated and we'll be able to get business," he said.
Mhlanga, like Nxumalo, believes the solution to resuscitate the tourism sector lies with domestic tourism and government involvement.
"We appeal to the Ministry of Tourism and Environmental Affairs and the Foreign Ministry's Parliamentary Portfolio Committee to try to help businesses with a stimulus package to mitigate the pandemic's blow," said Mhlanga.
- Tourism for inclusive growth
However, Nxumalo indicated that the pandemic also impacted the handicraft sector, especially vendors that live with disabilities.
"As we celebrate tourism month, our theme is 'Tourism for Inclusive Growth.' We must all work together and never leave anyone behind. We have partnered with the Federation of Organizations of the Disabled in Swaziland (FODSWA) and we must get them a market for their products," she said
Mark Ward, chairman of the Hotels and Tourism Association of Swaziland (HOTAS), the hotel association responsible for the hospitality industry, was impressed with handicrafts made by the disabled and he encouraged FODSWA to connect with the association to identify partners they can do business with.
"I am very encouraged by the products. The quality looks good, and everything looks good. But what I'm worried about is the connection to the tourism industry. Relationships need to be built up between the supply and the particular business that will stock," said Ward.
FODSWA President Sipho Dlamini said the World Tourism Day commemoration, whose theme is 'inclusive growth,' would give them space to articulate tourism issues that impede on the disabled.
This includes "challenges of infrastructure that make it difficult to access places of tourism," he said, adding: "the hotels and hospitality industry should make places of tourism reachable for everyone."
Dlamini said with COVID-19, the disabled community involved in the tourism sector has also been dealt a heavy blow by the pandemic owing to the fact that they survive by selling their products and services.
"We can only hope that COVID-19 will be a thing of the past in the not so distant future. We want the economy to open up so that our people who earn livelihoods through crafts can explore their talents, showcase whatever they have to get support from society and international tourists," he added.