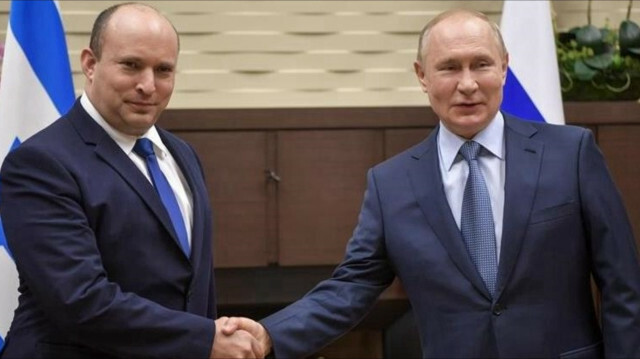 Russian President Vladimir Putin and Israeli Prime Minister Naftali Bennett on Thursday discussed over phone a range of issues including the 2015 Iran nuclear deal, the Kremlin said.
The two leaders also spoke on Russian-Israeli contacts on Syria, and issues related to the Israel-Palestine settlement, a statement said, adding that Putin also briefed Bennett on the course of talks on security guarantees between Russia, the US and NATO.
Russia's demands include a commitment to renounce any NATO expansion eastward into states of the former Soviet bloc.
Russian and US delegations met in Geneva on Monday for the first round of consultations "to make positions clear." Two days later, Russia and NATO exchanged views on the security proposals in Brussels.
Meanwhile, the eighth round of marathon talks between Iran and the P4 1 (Russia, China, France, UK and Germany) to revive the nuclear deal resumed in the Austrian capital on Dec. 27, 2021.
The talks are centered on Iran's key demand of lifting the sanctions imposed by the former US administration following its unilateral withdrawal from the landmark deal in May 2018.
Bennett has said that Israel would not be bound by any nuclear deal with Iran, and would continue to consider itself free to act.