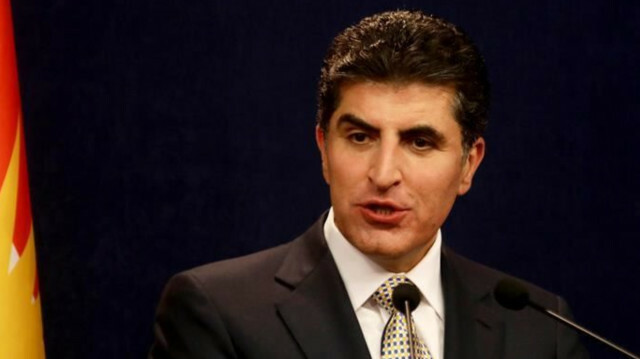 Head of northern Iraq's Kurdish Regional Government (KRG), Nechirvan Barzani, warned Saturday that the struggle for power remains Iraq's main problem.
"The Kurdish people have suffered greatly over the past 100 years, and unfortunately, after a century, the Kurdish people are still struggling to obtain their rights," Barzani said in a speech in a conference held in Erbil, the capital of the Kurdish region.
He cautioned that "the lack of stability in Iraq and the practice of marginalization will generate a terrorist organization similar to Daesh/ISIS."
Barzani warned that when one side imposes its views on the others, the latter "resorts to the use of force or punishment to resolve problems."
Erbil has for years been at loggerheads with Baghdad over a number of files, most notably the management of oil and natural resources, disputed areas, and salaries of employees and military personnel.
In April 2019, the Iraqi federal government at the time had cut the KRG employees' monthly salaries of 453 billion Iraqi dinars (about $380 million) after it said the KRG had failed to abide by a 2019 agreement under which the KRG would deliver 250,000 barrels of crude oil per day to Baghdad.
After the fall of the Saddam Hussein regime in 2003, the KRG's share of the Iraqi budget was 17%, but Baghdad cut it to 12% in 2017 after tension with the region following a controversial referendum.
Delegations from the Erbil administration continue to seek to persuade officials in Baghdad to resolve the salary crisis.
*Writing by Ibrahim Mukhtar