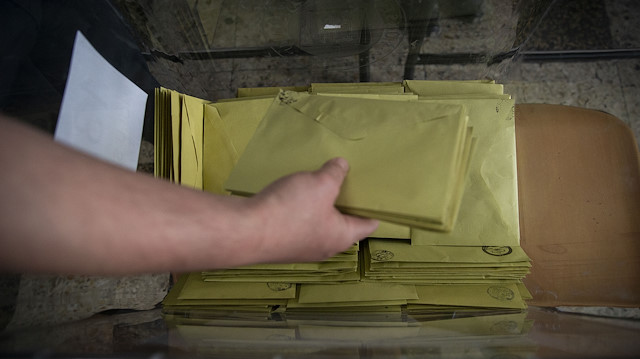 Vote counting has started after polls closed at 5:00 PM local time for the country's local elections.
According to the Supreme Election Council (YSK) decision, voting started in 32 provinces at 7 a.m. local time (0400GMT) and ended at 4 p.m. (1300GMT).
In the remaining provinces, polling stations opened at 8 a.m. local time (0500GMT) and closed at 5.00 p.m. local time (1400GMT).
Under a broadcast ban imposed by the YSK, media organizations are not allowed to broadcast any political advertising, predictions or comments about the polls from 6 p.m. local time (1500GMT) until 9 p.m. (1800GMT).
The YSK reserves the right to lift the broadcasting bans before 9 p.m.
A total of 12 political parties are competing in the local elections.
More than 44 million citizens are expected to vote at 142,777 polling stations in 30 largest cities, called metropolitan municipalities.
Meanwhile, 12.8 million voters are expected to vote at 51,851 polling stations in other 51 provinces.
Turkey is holding its first local elections under the new presidential system, adopted in the April 2017 referendum.
The previous local elections were held in 2014.