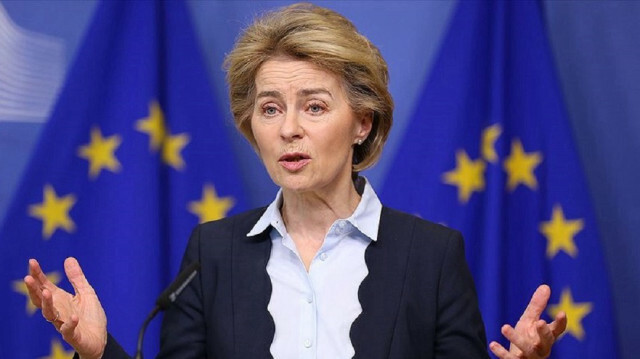 Poland's president on Monday accused European Commission head Ursula von der Leyen of arrogance over comments she made last week about the expected victory of a right-wing bloc in Italy's parliamentary election.
"How much of a sense of superiority... arrogance and contempt for democratic rules does one have to have to say of the results of elections in another country, conducted by another nation: 'The wrong one won! They've chosen badly! That country and that government needs to be seized by the throat!'?" President Andrzej Duda said on Twitter.
According to the Polish Press Agency, Poland's Prime MinisterMateusz Morawiecki called von der Leyen's comments "scandalous" and said that if the Polish government's political opponents did not speak up over the matter, they would be showing the type of Europe they want.
"I have an appeal not only to our dear compatriots but also to the citizens of European Union countries," Morawiecki said.
"Dear people, is this the sort of Europe we want? Is this democracy, is this the rule of law? That Eurocrats in Brussels dictate how the government should be? Who is supposed to choose governments? European nations, or are Brussels and Berlin to consult and dictate how the government should be? That is not the rule of law, that is a dictate and lack of the rule of law," he added.
The prime minister said that in the coming weeks, Warsaw would ask the European Commission whether it would uphold its side of contracts. He also said he welcomed the shockwaves Italy's expected new right-wing government was sending through the EU, describing Italy's probable new government as looking out for Europe's true values.
He went on to say that the "proper values are democracy, sovereignty, national governments and not bureaucrats from Brussels who will dictate, blackmail, scare, exert pressure on others."
"If our political competitors do not speak out on the matter, it will be the best testament to the kind of Europe they want," Morawiecki added.
In the Italian general election on Sunday, a right-wing bloc won 43% of the vote, with Giorgia Meloni's Brothers of Italy getting more than 26%. The center-left bloc received 21-22%. As a result, Meloni will likely become Italy's first woman prime minister.
Speaking at a conference at Princeton University in the United States on Thursday, von der Leyen said of the Italian elections: "If things go in a difficult direction, I've spoken about Hungary and Poland, we have tools," in an apparent reference to Brussels holding up funding to Poland and Hungary over rule-of-law disputes.