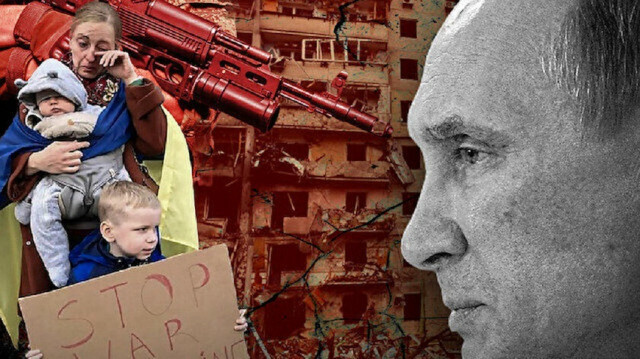 At least 30,000 Ukrainian citizens were forcibly taken to Russia from the southeastern Ukrainian city of Mariupol by the Russian army since Russia launched a war on the country on Feb. 24, a senior Ukrainian official said on Thursday.
"The stories about what happened in Mariupol, about the people who defended their homeland, will be written in educational books for 100 years, maybe 1,000 years," Anton Gerashchenko, an adviser to Ukraine's Interior Ministry, told Anadolu Agency.
Gerashchenko said the bodies of nearly 1,000 civilians were found in the Kyiv region, where the Ukrainian army has regained control, adding that hundreds of people are still missing.
He welcomed Ankara's efforts to silence the arms and end the war in Ukraine, saying Turkiye is one of the countries that provide assistance to Ukraine in the field of military.
Gerashchenko also praised Turkish President Recep Tayyip Erdogan's intense talks to prevent a war in Ukraine, saying: "Erdogan sincerely wanted this war not to happen."
Turkiye has won widespread praise for its efforts to end the war, helped by its unique position in having friendly relations with both Russia and Ukraine.
The war has met international outrage, with the EU, US, and UK, among others, implementing tough financial sanctions on Moscow.
The civilian death toll in Ukraine has climbed to 2,224, while 2,897 others have been injured, according to UN estimates, with the true figure feared to be much higher.
More than 5 million Ukrainians have fled to other countries, with over 7 million more internally displaced, said the UN refugee agency.
*Writing by Zehra Nur Duz in Ankara