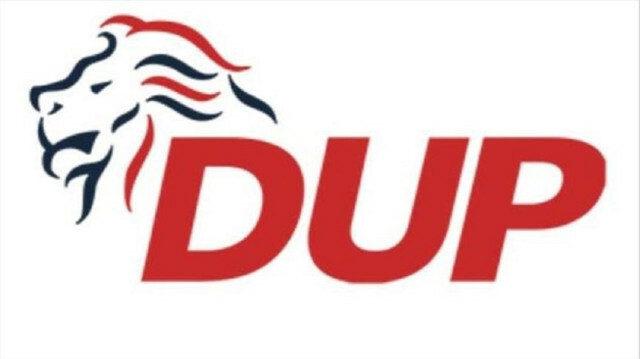 The power-sharing administration in Belfast could collapse soon over implementation of the Northern Ireland Protocol agreed between the UK and EU as part of the Brexit deal, the region's biggest unionist party leader said on Thursday.
In an address, Democratic Unionist Party leader Jeffrey Donaldson outlined his willingness to bring down the Stormont (Northern Ireland Assembly) if the protocol is not changed substantially.
"We are totally opposed to the protocol as it presently exists. We will neither accept it nor will we work it. In my assessment, the time frame for resolving issues can be measured in weeks and not months or years," Donaldson said.
He added: "If, in the final analysis, those who are democratically elected by the people of Northern Ireland lack the power to prevent such (border) checks, and the protocol issues remain, then the position in office of DUP ministers would become untenable.
"Let me be clear: if the choice is ultimately between remaining in office or implementing the protocol in its present form, then the only option for any unionist minister would be to cease to hold such office."
Donaldson added that the UK's approach to "limit" the protocol would fail, urging instead that "we grasp the nettle now and have the matter settled once and for all."
He also said the recent pause in violence seen in Northern Ireland could just be a pause, warning it would be "folly" to think that the threat has passed, referring to violent incidents across the region a few months ago.
Last April, dozens of police officers were injured during riots by unionist groups in Northern Ireland protesting the protocol. The events saw a public bus and a number of cars burned down.
The protocol necessitates border checks on all animal- and plant-based products, including frozen meat and processed meat products, before their transport to Northern Ireland, which is aligned with EU rules and regulations.
The protocol creates a de facto trade border in the Irish Sea between Northern Ireland and rest of the UK.
-Violent past
in Northern Ireland, decades of sectarian violence and terrorism which cost thousands of lives remain a painful wound.
The Troubles – an era of conflict between the British government and pro-British paramilitaries on one side and Irish Republicans and nationalists on the other – ended in 1998 when the Belfast Agreement put an end to decades of armed struggle in the divided UK region of Northern Ireland.
The UK and the Republic of Ireland signed the deal, brokered by the US and eight political parties in Northern Ireland on April 10, 1998.
The deal, dubbed the Good Friday Agreement, largely saw the end of the Troubles-era violence, in which 3,500 people lost their lives.