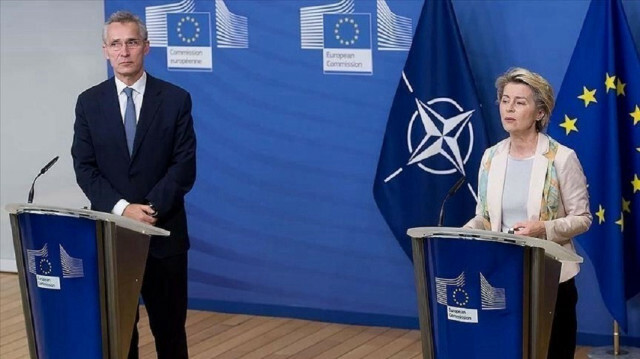 NATO and EU chiefs met on Monday to discuss the war in Ukraine and preparation for a new deal on military cooperation.
NATO Secretary-General Jens Stoltenberg and European Commission President Ursula von der Leyen held a meeting in Brussels.
"We discussed Russia's war of aggression and stepping up support for Ukraine," von der Leyen and Stoltenberg said on Twitter following their meeting.
They underlined that the "time has come to agree to a new Joint Declaration to take our partnership forward" as the cooperation between NATO and EU "contributes to security and stability."
Russia's war in Ukraine and the EU's recent ambition to strengthen its defense capabilities have made it necessary to reassess NATO-EU relations after the last NATO-EU Joint Declaration.
Signed in 2018, the document focused on cooperation in military mobility, counter-terrorism, and strengthening resilience to chemical, biological, radiological and nuclear-related risks.