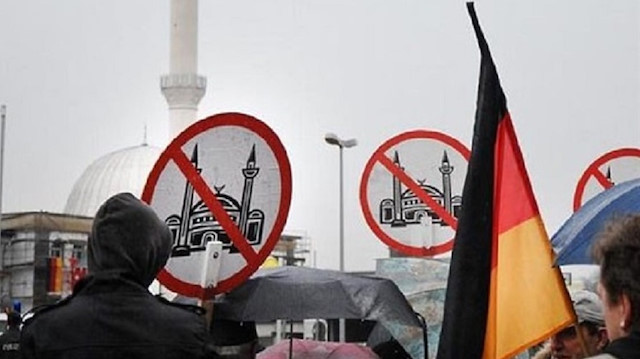 Germany's Muslim community voiced concern Monday over their safety due to growing Islamophobia and anti-Muslim violence.
"Since the attacks at two mosques in New Zealand, our community members are calling us to get information on the security situation in Germany," Burhan Kesici, chairman of the Islamic Council for the Federal Republic of Germany, said in a statement.
"Many Muslims are anxious about the situation and they fear that something similar to these attacks in New Zealand might also happen here," he said.
At least 50 people were killed in New Zealand last week when an anti-Muslim extremist opened fire on worshippers during Friday prayers at the Al Noor and Linwood mosques in the southern city of Christchurch.
Kesici said in recent years, incidents of verbal and physical attacks targeting Muslims have significantly increased in Germany, and the shocking massacre in Christchurch has led to increased fear and anxiety among their community.
He called on politicians to take a clear stance against the growing racism and Islamophobia in society and all necessary measures.
German police recorded 578 hate crimes against Muslims between January and September last year.
At least 40 Muslims were injured in the attacks, which were mostly carried out by far-right extremists.
Germany, a country of over 81 million people, has the second-largest Muslim population in Western Europe after France. Among the country's nearly 4.7 million Muslims, 3 million are of Turkish origin.