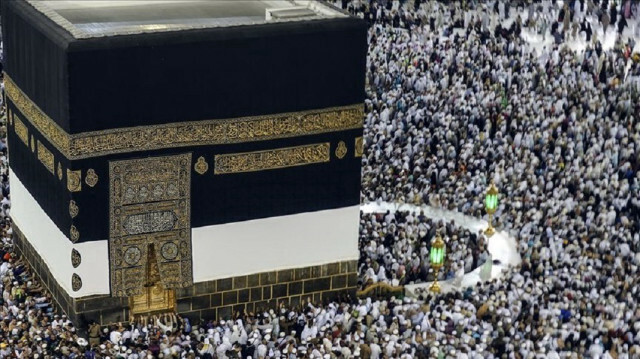 Around one million Muslim pilgrims on Thursday converged on Saudi Arabia's Mina Valley outside Mecca to begin the annual Hajj pilgrimage.
Coming from all over the world, pilgrims will spend one day and one night in prayer before setting out for Mt. Arafat located some 12 kilometers (around 7.5 miles) from Mecca on Friday morning for the spiritual journey's climax.
They will then return to Mina after spending the night in the Muzdalifah area on the route between Mt. Arafat and Mina.
In Mina, they will take part in the symbolic stoning of the devil at Jamrat al-Aqaba and sacrifice animals to mark the four-day Eid al-Adha which begins Saturday.
The Hajj ritual is the "fifth pillar" of the Islamic faith, one that must be performed by Muslims – if financially viable – at least once.
Saudi authorities had announced that around one million Muslims will perform Hajj this year, including some 850,000 coming from abroad.
Saudi Arabia held downsized Hajj in the last two years due to COVID-19 restrictions.