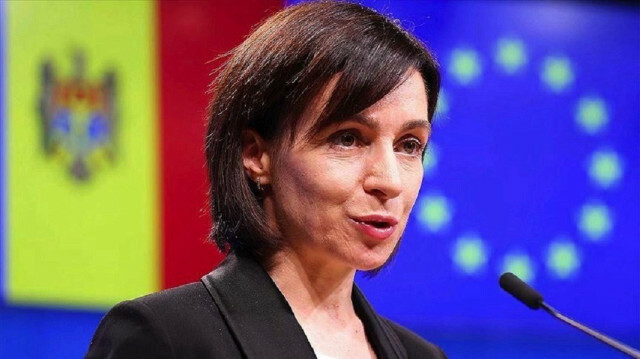 Moldova could revoke the citizenship of its nationals who fight for Russia in Ukraine, the country's president said Monday.
After Russian President Vladimir Putin announced partial mobilization on Sept. 21, the Moldovan Security Council met urgently over the weekend.
During the meeting, Russia's partial mobilization, referendums in four areas of Russian-controlled Ukraine, and the possibility of using nuclear weapons were discussed.
Holding a press conference in the capital Chisinau, Moldovan President Maia Sandu announced the decisions taken by the Security Council.
Sandu said that the people in the pro-Russian region of Transnistria, which is located within the borders of Moldova and declared its independence unilaterally, will be prevented from joining the Russian army.
Stating that there is a risk of the mobilization of Moldovan citizens living in the eastern regions of the country, Sandu said: "To prevent that from happening, we are analyzing the possibility of revoking Moldovan citizenship for those people (with Russian passports) who fight on the side of the aggressor."
Stating that the Foreign Ministry has been instructed to initiate consultations with Russia to prevent Moldovan citizens living in Russia from joining the Russian army, she said they will provide the necessary support to citizens who want to return to Moldova from Russia.
She further stated that they were working on stricter punishment for Moldovan citizens without Russian passports who are on the side of Russia.