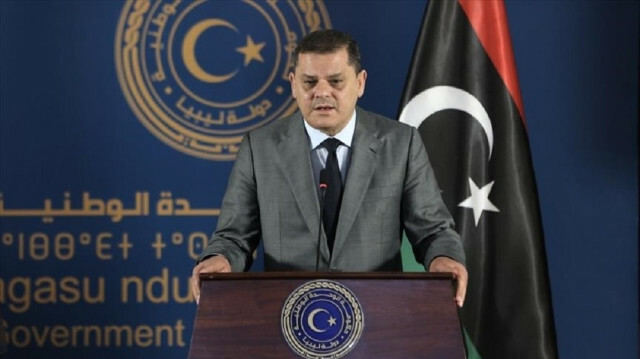 Libyan Prime Minister Abdul Hamid Dbeibeh arrived Thursday in Tunisia where he will meet President Kais Saied.
The Libyan Embassy in Tunisia said Dbeibeh arrived with a delegation at Carthage Airport.
During a questioning session in parliament on Wednesday, Dbeibeh said: "I have a visit to Tunisian President Kais Saied, and with God's help, we will solve the problem (of the border closures)."
Dbeibeh said Libya and Tunisia need to reopen border crossings because Tripoli does not accuse Tunisia of exporting terrorism.
Tunisian and Libyan media reported security disturbances Aug. 24 between Tunisia and Libya, including potential attacks against Tunisia by dozens of "terrorists" at the Al-Watiya base in western Libya. The reports were refuted by statements from both countries.
Border crossings have been closed since July 8 because of the outbreak of the mutated delta strain of the coronavirus in Libya.
Although the Libyan government announced the reopening of crossings and air traffic with Tunisia on Aug. 17, Tunis is yet to make a similar move.
*Writing by Mahmoud Barakat