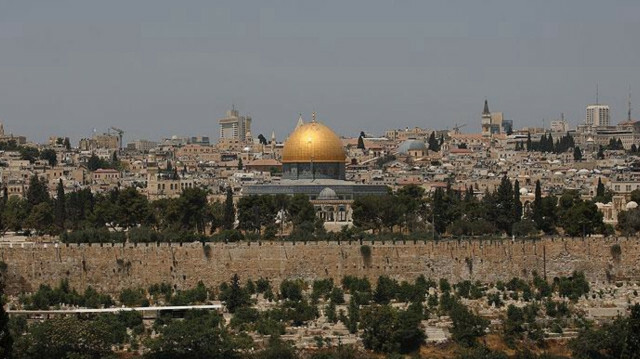 Palestinian schools in occupied East Jerusalem went on strike on Monday to protest Israeli attempts to impose textbooks that Palestinians say aim to wipe out their national identity.

The one-day strike was staged in response to a call by a coalition of national and Islamic factions in the city.

"We reject Israel's attempts to impose its curriculum," the coalition said in a statement. "We will not accept anything but the Palestinian curriculum for educating our children."

"We call on all relevant international institutions to stand up and curb the (Israeli) occupation and its executive branches and to protect our educational institutions," it added.

Ziad al-Hammouri, the head of the Jerusalem Center for Social and Economic Rights, said Palestinians are "aware of the Israeli attack" on their schools.

"The strike is a form of rejection of the distorted curriculum that the Israeli authorities are trying to impose on our students, which aims to erase the Palestinian and religious identity," al-Hammouri told Anadolu Agency.

In recent weeks, a number of schools carried out vigils against what they say Tel Aviv's attempt to "Israelize" education in the city.