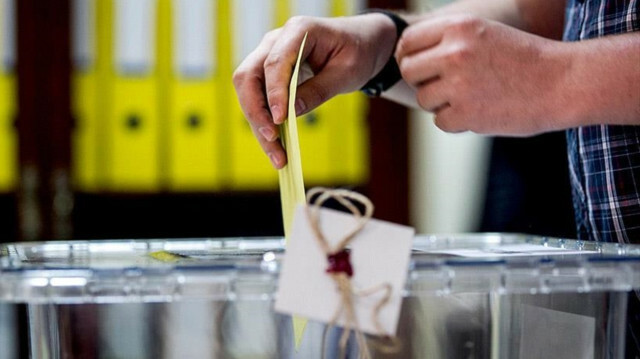 Japan is set to witness an intense election campaign starting on Tuesday, with over 1,000 candidates vying for seats in parliament.
The country of over 126 million people, where the ruling Liberal Democratic Party (LDP) has held sway for most of the past six decades, will go to elections on Oct. 31 to elect their new government. The LDP was ousted from power only twice since it was founded in 1955.
According to Kyodo news agency, 1,040 candidates are expected to compete for 465 seats in the House of Representatives, the country's lower house of parliament, also known as the Diet.
The country has had three prime ministers since the last election in October 2017, including Shinzo Abe, Yoshihide Suga, and now Fumio Kishida.
Kishida succeeded Suga on Oct. 4 after winning the LDP leadership election last month.
A survey released on Sunday showed that 29.6% of the voters still favor the LDP, followed by main opposition Constitutional Democratic Party of Japan with 9.7% votes.
A whopping 40% remain undecided about the party they should vote for, according to the survey.
Over 100 million people are eligible to vote in the upcoming elections after the voting age was lowered to 18 from 20 in 2016.
The announcement of elections came amid the COVID-19 pandemic and rising oil prices with the premier directing his Cabinet "to keep close tabs on the latest trends in the crude oil market, and investigate the impact that's likely to have on industries and businesses, not to mention our own wallets."
"I also told them to work with the International Energy Agency to look for ways to convince major oil-producing countries to ramp up supplies. We will also be ready to act if businesses that are likely to be affected need assistance," Kishida told reporters on Monday.
Debate among the political parties has started as voters are still facing the coronavirus challenge.
During an online debate on Sunday, Kishida said he "still intends to double incomes" of the people. He was responding to a question that reminded of his pledge made during his run for the LDP leadership last month.
Kishida has vowed to achieve what he calls "a virtuous economic cycle by raising the incomes of not just a certain segment, but a broader range of people to trigger consumption."
Komeito, the LDP's junior coalition ally; Kazuo Shii of the Japanese Communist Party, Yuichiro Tamaki of the Democratic Party for the People, and Ichiro Matsui of the Japan Innovation Party are also in the electoral fray.