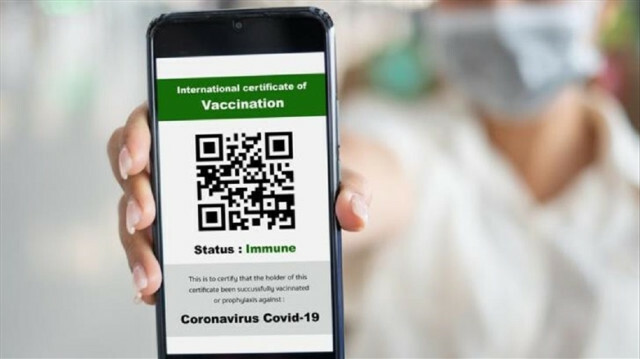 Israel and the United Arab Emirates (UAE) on Sunday signed an agreement under which they recognize each other's coronavirus vaccination certificates for travel.
The "Green Corridor" agreement was signed by Israeli Health Minister Nitzan Horowitz and Abdul Rahman Al-Oweis, his UAE counterpart.
"The agreement allows free movement between Israel and the Emirates, and mutual recognition of vaccine certificates and green passes, without isolation and bureaucracy," Horowitz said on Twitter.
According to Israeli authorities, out of the country's nearly 9.33 million people, over 5.7 million Israelis have gotten two COVID-19 vaccine jabs.
The Emirati Health Ministry, meanwhile, said that 86.8% of its population (9.5 million) have gotten two anti-virus doses.
On Oct. 10, a visa exemption agreement between Israel and UAE entered into force, after being suspended in January in an effort to stem the spread of coronavirus.
The UAE was the first Arab country to sign a visa waiver agreement with Israel.
On Sept. 15, 2020, Israel and the UAE signed a controversial US-sponsored deal to normalize their relations, a move that was followed by Bahrain, Sudan, and Morocco.