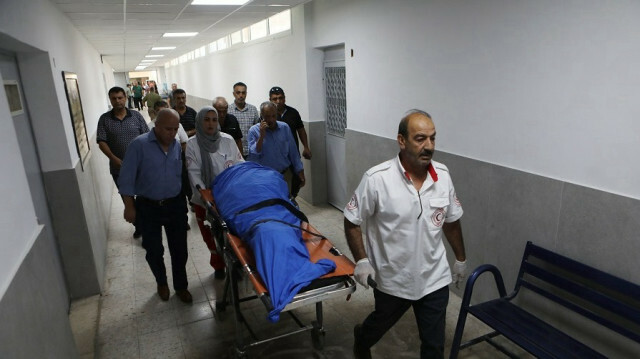 Israel on Thursday released the body of a Palestinian female detainee, who died in prison last month.
The body of Saadia Farajallah, 68, was handed over to the Al-Ahly Hospital in Hebron through the Tarqumiya terminal, the state news agency Wafa reported.
A funeral procession for Farajallah will be held later on Thursday, Wafa said.
On July 2, Farajallah, a mother of eight, died in Damon Prison after her health conditions deteriorated, according to the Palestinian Prisoner Society.
Israel holds 4,550 Palestinians in its prisons, including 670 administrative detainees, 27 women, and 175 minors, according to the NGO.