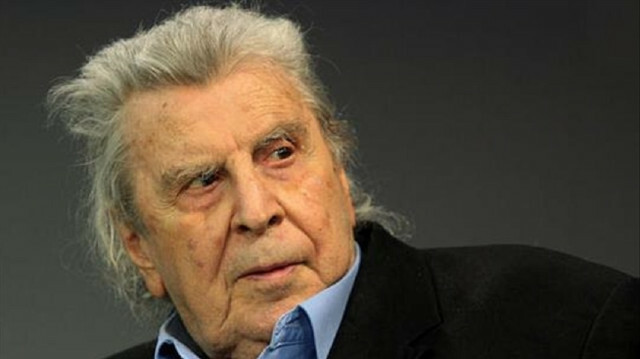 Well-known Greek composer and politician Mikis Theodorakis was carried to his final resting place on Thursday.
Theodorakis requested to be buried next to his parents and brother in his hometown of Galata on Crete Island, despite opposition from his family, who, for unspecified reasons, wanted him buried in Korinth.
The composer who defined Greece's history with his music and political activism, died last week at the age of 96 in Athens.
His funeral was attended by Greek President Katerina Sakelaropoulou, Prime Minister Kyriakos Mitsotakis, opposition leader Alexis Tsipras and political figures and artists.
"Theodorakis will always be here … his work is immortal. A great Greek, a great composer," Mitsotakis after the funeral.
"Today we say goodbye to him as he deserved. The last great Greek of the 20th century," Mitsotakis added, noting that Theodorakis' songs will be hummed and sung by "ourselves, our children and our grandchildren" in his memory.
Theodorakis inspired thousands of Greeks while he received worldwide recognition.
He was most known for the music composed for the award-winning film Zorba the Greek in 1964. He won the BAFTA Prize for original music for the film Z in 1969, Phaedra in 1962, and Serpiko in 1973.
Theodorakis was also instrumental in raising global awareness against Greece's military dictatorship from 1967-74, for which he was imprisoned and his works banned.