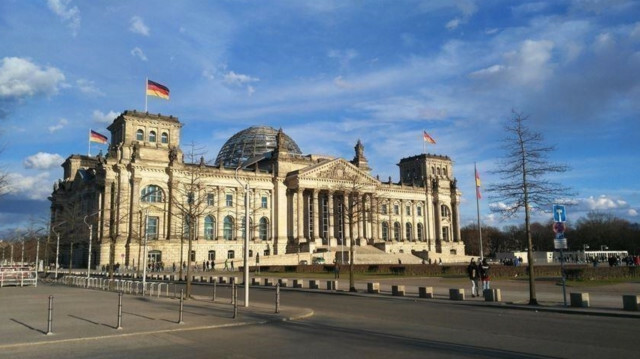 Germany's Social Democrats reached a preliminary agreement with the Greens and liberals on Friday to begin formal negotiations to form a coalition government.
The Social Democratic Party's (SPD) candidate for chancellor, Olaf Scholz, told a news conference in Berlin that the parties reached an agreement on a blueprint and concluded their exploratory talks.
"We actually succeeded, we agreed on a document for the coalition talks. This can now serve as a basis for decision-making for the parties," he said.
Scholz said the party leaders would now present the results to their respective party organs and seek approval for the start of formal negotiations to build a three-way coalition government.
The Social Democrats narrowly won the Sept. 26 elections but fell short of a majority in the parliament, while the two smaller parties -- the environmentalist Greens and the pro-business FDP -- emerged as kingmakers, with major coalition scenarios depending on their decisions.
Chancellor Angela Merkel's conservative CDU/CSU came second in the election but suffered its worst general election result since 1945.
After 16 years in power, Merkel is preparing to leave active politics later this year. She will remain in her post until a new coalition government is formed.