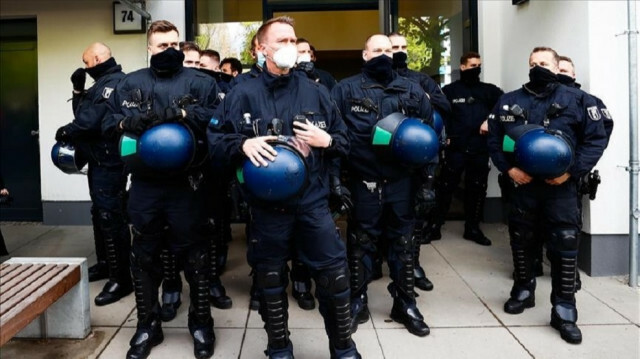 Amnesty International on Thursday accused German police of not having done enough to prevent a likely repeat of the racial killings of the far-right terror network National Socialist Underground (NSU).
"The longest series of racist murders in the history of the Federal Republic (Germany) was not uncovered by police investigations on November 4, 2011. This fact alone demonstrates the widespread failure of several police and security agencies," said the London-based human rights organization Amnesty International on the 10th anniversary of uncovering the neo-Nazi terror cell.
German police have "not learned enough" from the murders, Amnesty International went on to say.
The far-right terror network went on a killing spree between 2000 and 2007, killing eight Turkish migrants, a Greek citizen, and a German policewoman. For many years German police ruled out any neo-Nazi motive for these mysterious murders and instead treated immigrant families as suspects, questioning family members over alleged connections with mafia groups or drug traffickers.
Meanwhile, the secretary general of Amnesty International in Germany, Markus N.Beeko, urged the new government to help promote a police force that would safeguard all people against racial violence.
"Protection against racist violence is a question of internal security and human rights. We expect the new federal government to resolutely tackle the task of advocating for a police force that protects all people in Germany from inhumane violence," Beeko said.
Many questions still linger over the role of Germany's intelligence apparatus in trying to cover up the racial killings.
Despite serious question marks about several former service officers and informants about their contacts with NSU suspects, none of them were indicted or even charged.
The role of former secret service employee Andreas Temme, who was at the crime scene when Ismail Yozgat was murdered by the NSU in 2006 in the central German city of Kassel, has not been seriously investigated by the authorities and remains a mystery to this day.
Authorities in the central German state of Hesse had decided to keep an intelligence report on Yozgat's murder secret for 120 years, triggering further speculations about the NSU's possible ties. Following widespread criticism, they decided that these files should be restricted from public view for at least 30 years.
Dozens of secret files belonging to the domestic intelligence service were reportedly destroyed after the murder scandal was uncovered.