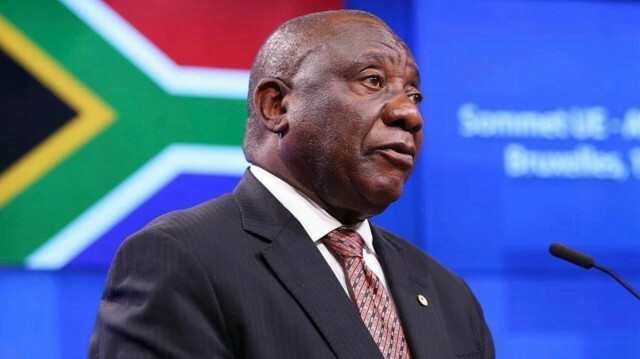 South Africa's president said on Tuesday the future of mining on the African continent holds great promise for investment, industrial development and growth.
Addressing the continent's largest mining investment summit being held in the capital Cape Town, Cyril Ramaphosa said his government is firmly committed to fulfilling its responsibilities to remove all impediments to the growth, sustainability, and prosperity of the mining industry.
"We are firmly committed to ensuring that mining occupies its rightful place as an industry of the future," Ramaphosa said at the 2022 Investing in Africa Mining Indaba, also attended by the presidents of Botswana, Zambia, and the prime minister of the Democratic Republic of Congo.
Ramaphosa said it is important that South Africa be given space to extract oil and gas as it takes part in a global energy transition away from fossil fuels.
"As we confront the reality of energy insecurity and the development of new energy sources, it is critical that South Africa, like all developing economies, be given the necessary developmental space," he said at the summit which also brought together several senior government representatives, leaders of mining companies, and investors among others.
He said countries on the African continent need to be able to explore and extract oil and gas in an environmentally-responsible and sustainable manner.
South Africa is the largest carbon emitter on the continent deriving 80% of its electricity by burning coal.
The country reached a deal last November at the COP26 (Conference of the Parties) with several industrialized countries, including the US, for funding its much-needed shift from coal.
Energy experts say Ramaphosa's appeal for his country to be given space to extract oil and gas as it takes part in a global energy transition comes at a time when exploration for oil and gas off the coast of South Africa is increasingly being met with resistance.
Early this year, a court halted oil giant Shell's seismic survey off the Wild Coast of South Africa after environmental activists and residents approached the court, stopping the multi-million dollar project.
Ramaphosa said mining remains a significant contributor to export earnings of his country and it is an important source of foreign direct investment, and directly employs nearly half a million people.