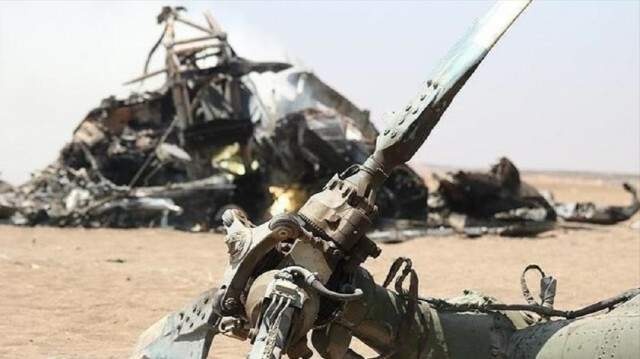 An Iraqi military helicopter crashed during a combat operation in the country's northern province on Thursday, killing five crew members, said an official announcement.
A statement from the Defense Ministry said the Mi-17 helicopter crashed while on a combat mission in Tuz Khurmatu district of Salahuddin province.
Osama Tariq Abd Obaid, Ali Fadel Ghadban, Louay Hatem Farhan, Atheer Fayez Ibrahim, and Wissam Ali Sfeih, all the military personnel were killed, according to the statement.
It did not, however, provide any information about the cause of the crash.
The Iraqi air force, which includes combat helicopters and fighter jets, is usually involved in missions against the Daesh/ISIS terrorist group.
Terrorists affiliated with Daesh/ISIS have increased attacks in the region in recent months, particularly near the provinces of Kirkuk, Salahuddin, and Diyala.
In 2017, Iraq declared victory over Daesh/ISIS by reclaiming all territories captured by terrorists since the summer of 2014, estimated to be about a third of the country's total area.
The terror group, however, still has sleeper cells in Iraq and continues to launch sporadic attacks on civilians, security forces, infrastructure, and other targets.
*Ahmed Asmar contributed to this report from Ankara