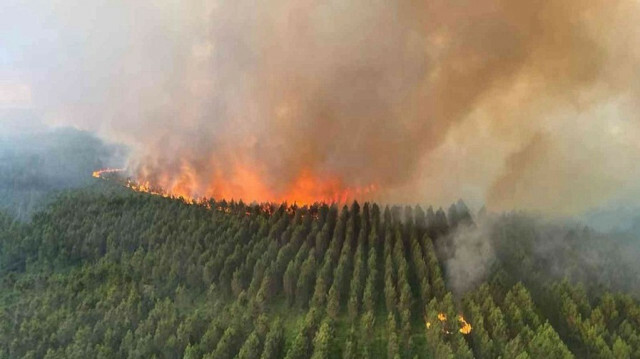 The flames from the fire raging in southwestern France on Sunday reached the coast, showing no signs of slowing down.
According to the Gironde prefecture, the two fires combined have burned over 11,000 hectares (27,182 acres) of forests. The burnt area is equivalent to the size of Paris.
A video on Twitter showed the massive flames and smoke engulfing the forests adjoining the coast in la Teste-de-Buch.
More than 3,400 hectares of land have been destroyed by fire here.
In Landiras, where nearly 7,500 hectares (18,533 acres) of forests have been burned, authorities undertook new evacuations of 2,100 people at the commune of Cabanac on Sunday evening, the Gironde prefecture said on Twitter.
More than 1,200 firefighters, 4 Canadairs, and 2 Dash planes water bombers are still trying to contain the fires.
The firefighters are finding it difficult to calm the fires due to a combination of wind movement and high weather temperatures.
Over 14,000 people including tourists and local residents have been evacuated since the fire broke out on Tuesday. Premier Elisabeth Borne confirmed the fire was started by a spark from an electric vehicle.