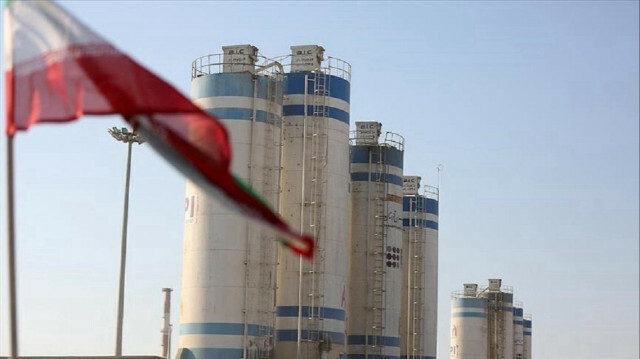 The EU is currently studying the response of Tehran to the latest proposal on reviving the Iran nuclear deal, an EU official said on Tuesday.
Speaking at the European Commission's daily news briefing, Nabila Massrali, spokesperson for foreign affairs, confirmed that the EU received late last night Iran's response to EU foreign policy chief Josep Borrell's proposal on reviving the Joint Comprehensive Plan of Action (JCPOA).
"For the moment, we are studying it and we are consulting with other JCPOA participants, including the US," she stated.
Massrali explained that the other parties - the US, China, Russia, France, the UK, and Germany – will assess the document, and the EU, as coordinator of the nuclear deal, will discuss their take afterwards.
After five months of break, negotiations resumed in the Austrian capital Vienna on Aug. 4. to revive the Iran nuclear deal by finding a compromise between Washington and Tehran.
As coordinator of the deal, Borrell recently came up with a new proposal on lifting US sanctions and ensuring Iran's compliance with nuclear requirements.
He called his draft the "best possible deal" and stressed that "space for additional significant compromises has been exhausted" over the past 15 months of negotiations.
On Monday, Iranian Foreign Minister Hossein Amirabdollahian said that the US "verbally agreed" on two of their demands.
The Iran nuclear deal was signed in 2015 by Iran, the US, China, Russia, France, the UK, Germany, and the EU.
Under the agreement, Tehran has committed to limit its nuclear activity to civilian purposes and in return, world powers agreed to drop their economic sanctions against Iran.
Under former President Donald Trump, the US unilaterally withdrew from the agreement in 2018 and reimposed sanctions on Iran, prompting Tehran to stop complying with the nuclear deal.
The EU diplomacy, as coordinator of the deal, has made significant efforts to get Iran and the US back to the negotiation table since the beginning of the conflict.