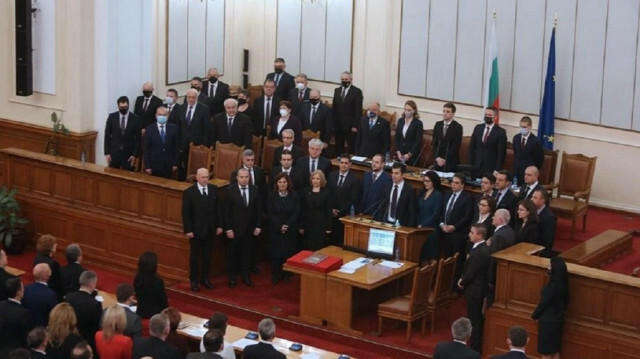 Bulgaria's coalition government led by Prime Minister Kiril Petkov on Monday handed in its resignation to parliament after losing a vote of no confidence on June 22.
Following Petkov's resignation, President Rumen Radev started consultations with parliamentarians to form a new Cabinet in accordance with constitutional procedures.
He will meet representatives of We Continue the Change (WCC) party, the European Development of Bulgaria (GERB), the Movement for Rights and Freedoms, and the Bulgarian Socialist Party (BSP).
Radev is also scheduled to meet There Is Such a People (TISP), Democratic Bulgaria, and Vazrazhdane parties.
Petkov, who heads the WCC, the largest parliamentary group, has declared his intention to run for prime minister again. If he fails, the Citizens for GERB party, led by former Prime Minister Boyko Borisov, will be tasked to form a government.
If the two largest parties remain unsuccessful, the president will pass the mandate to a third political formation to put together a Cabinet.
Failing at a third attempt will force the president to appoint a caretaker Cabinet and call snap elections.
The Cabinet lost a no-confidence motion filed by GERB. As many as 123 lawmakers out of 239 backed the motion.
The WCC governed along with socialist party BSP, Democratic Bulgaria alliance and TISP, which left the coalition earlier this month.
Bulgaria held three parliamentary elections in 2021, and Petkov's government was sworn in on Dec. 13, 2021.