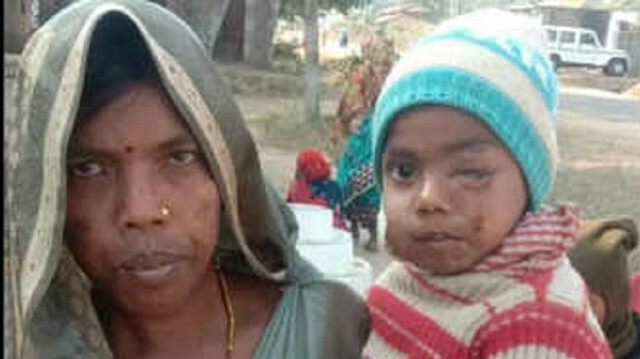 Little Rahul, with a large scar running down from eye to cheek, is safe and sound in the arms of his mother unawares of the danger he faced last week as the brave woman who bore him into this world tells the gruesome tale of how they both managed to evade death's sinister clutches.
On Sunday, Nov. 28, Kiran Baiga, from the Indian state of Madhya Pradesh, was working with her six-year-old son tottering nearby his other siblings when he was snatched away by one of the jungle's swiftest creatures, a leopard.
Baiga, as fast as her legs would carry her, chased after the feline for a whole kilometer, and spotting her son in the animal's jaws and claws, her motherly instincts quickly kicked in as she struck it with a stick, managing to free Rahul from the creature's grip.
Kiran then became locked in a fearsome battle with the leopard as she grabbed its paw and pushed it away as locals arrived on the scene. A short while later, the animal ran off as the bold mother lost consciousness and woke up in hospital, where she and her son received treatment for their injuries.
Leopard attacks are quite common in Madya Pradesh where maulings and killings have become more than a rare occurrence with a 12-year-old boy being mauled to death in the Seoni district on Nov. 22.