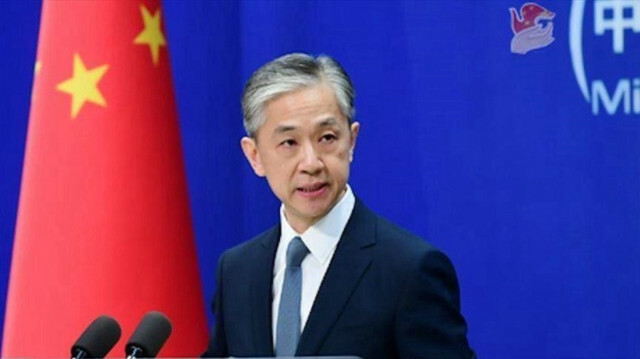 China on Tuesday asked Washington to extend help to Pakistan with "some real action" instead of commenting on Islamabad's relations with Beijing.
"The US had better help Pakistani people with real action rather than just commenting on China-Pakistan cooperation," said Chinese Foreign Ministry's spokesman Wang Wenbin in response to Washington's statement that Pakistan should ask Beijing for debt relief.
Beijing's comments came after US Secretary of State Antony Blinken asked flood-hit Pakistan on Monday to "seek debt relief from China."
"I also urged our colleagues to engage China on some of the important issues of debt relief and restructuring so that Pakistan can more quickly recover from the floods," Blinken said after talks with Pakistani Foreign Minister Bilawal Bhutto-Zardari in Washington.
Blinken also announced another $10 million in food security assistance for the floods-hit South Asian country.
"And we send a simple message. We are here for Pakistan, just as we've been during past natural disasters," he added.
With the economy badly hit, Pakistan has seen foreign reserves falling amid rising foreign debt when a third of the country is under water weeks after the floods. Around 33 million are affected by the floods, mostly in southern Sindh province.
China and Pakistan are strategic partners, with decades-long strong bilateral ties which the two sides call the "iron brother relationship."
Since 2014, under China-Pakistan Economic Corridor, Beijing has invested around $28 billion in Pakistan, improving the country's infrastructure and developing its energy resources. A major portion of the investments is in the form of loans.