Azerbaijan started purchasing drones more than 10 years ago, President Ilham Aliyev said during an interview as he revealed how the country scooped up its victory in Karabakh after 28 years of Armenian occupation in the region.
"Before the second Karabakh war, unmanned aerial vehicles were not used on such a scale and with such efficiency. We started purchasing unmanned aerial vehicles a long time ago, more than 10 years, if my memory doesn't fail me," he told editor-in-chief of the influential Russian "Natsionalnaya oborona" magazine and well-known military expert Igor Korotchenko.
"At that time, the Turkish military-industrial complex had not yet started the production of UAVs. As soon as it did, I think we were the first foreign buyers of the 'Bayraktar TB2,' which also proved to be very effective in terms of reconnaissance and in terms of delivering accurate strikes," the president added.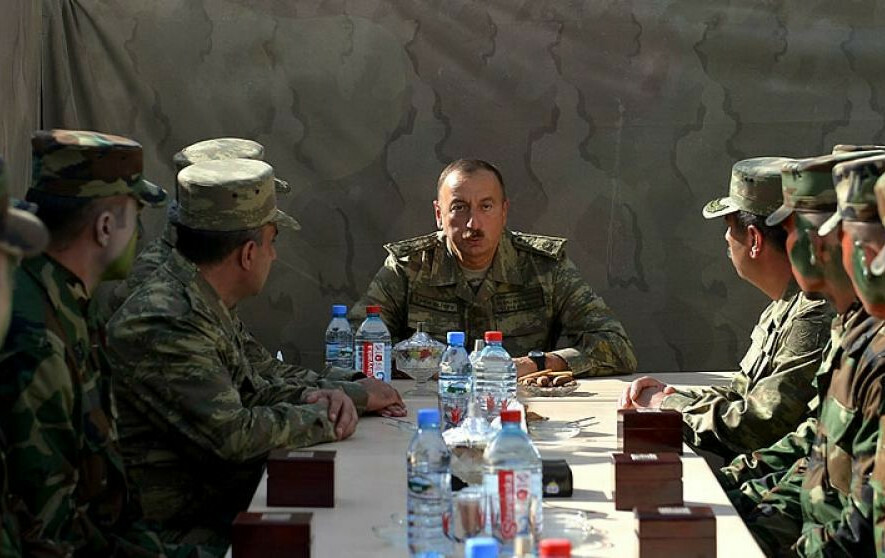 The Bayraktar TB2 armed UAV, which was developed and manufactured by Turkish defense company Baykar Technologies, has been used by the Turkish Armed Forces and the country's Security Directorate since 2015, most recently credited for Azerbaijan's military success in the Karabakh conflict.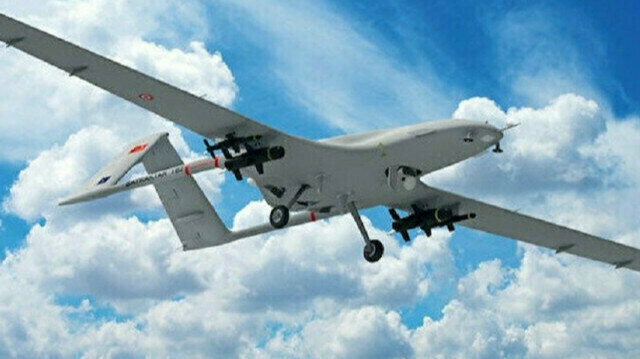 Referring to the Turkish drones, the president stated: "Several of them were constantly in the air during the hostilities. Armored vehicles and other targets were mainly struck by the Bayraktar TB2s," President Ilham Aliyev said.
Relations between the former Soviet republics of Azerbaijan and Armenia have been tense since 1991, when the Armenian military occupied Nagorno-Karabakh, also known as Upper Karabakh, a territory internationally recognized as part of Azerbaijan, and seven adjacent regions.
When new clashes erupted on Sept. 27, 2020, the Armenian army launched attacks on civilians and Azerbaijani forces and violated several humanitarian cease-fire agreements.
During the 44-day conflict, Azerbaijan liberated several cities and nearly 300 settlements and villages from the nearly three-decade occupation.
"Bayraktar TB2s are also reconnaissance aircraft and therefore it was important to coordinate their actions with artillery fire systems, with aviation systems, and this, of course, required great professionalism and skill," the head of state said.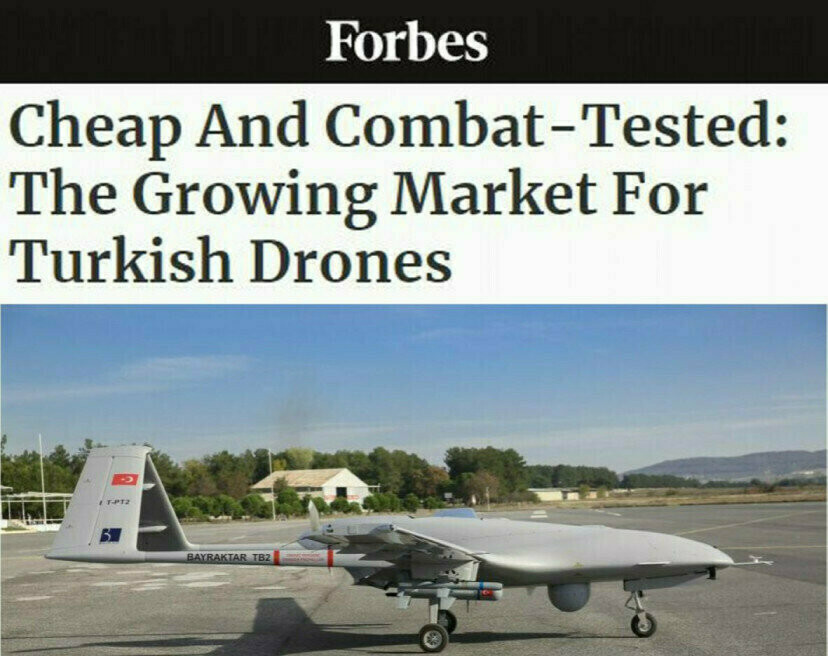 Turkish drones cost between $1 million to 2$ million each, while the British army is said to spend over $20 million on one drone alone, according to a report by the Guardian.
The report cited a quote by Ben Wallace, the U.K. defense secretary, who said that Turkish TB2 drones were an example of how other countries were now "leading the way."