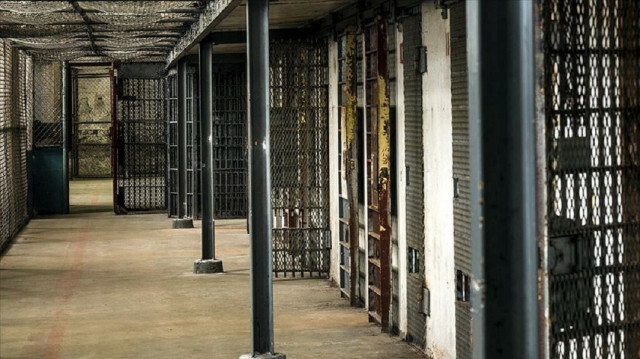 A hundred Palestinian detainees in Israeli jails were infected with coronavirus, according to a local NGO on Monday.

In a statement, the Palestinian Prisoner Society said all the infections were reported in the Ofer military prison in the occupied West Bank.

The NGO earlier reported 10 virus cases in the Eshel Prison in southern Israel.

Among those infected was Nael al-Barghouthi, the longest-serving Palestinian detainee in Israel.

Speaking to Anadolu Agency, his wife Eman Nafi blamed the Israeli medical negligence for her husband's infection, calling for urgent intervention to save the lives of Palestinian prisoners in Israel.

As of December 2021, Palestinian NGOs estimate that there are around 4,600 Palestinian detainees in Israeli jails, including at least 600 suffering illnesses, 4 of them diagnosed with cancer diseases.

*Writing by Ahmed Asmar