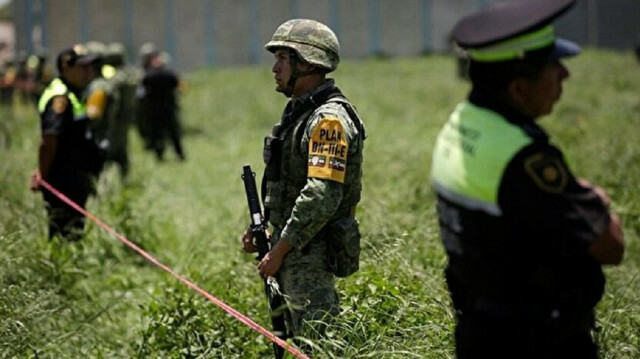 Mexican President Andres Manuel Lopez Obrador said Tuesday that 22 Mexicans are among 50 migrants found dead in a trailer truck in the US state of Texas.
The president offered his condolences to the victims' relatives and said the Mexican Embassy was working with national and US migration officials to retrieve the bodies.
Initial reports said that there were 22 Mexican nationals, seven from Guatemala, two from Honduras and 19 that have yet to be identified.
"I want to express my deepest condolences to the families of Mexican, Guatemalan and Honduran migrants who died yesterday suffocated in a trailer, a tremendous misfortune, this happened in San Antonio Texas," Lopez Obrador said at a news conference.
Mexico will assist with the investigation to find the culprits, he said and pointed to "poverty and despair" that afflict Mexican and Central American citizens as the cause of the tragedy.
Additionally, Lopez Obrador said the current "migration crisis" will be one of the leading issues during his meeting with US President Joe Biden on July 12.
"This is bitter proof that we must continue to insist on supporting people so that they do not need to leave their villages to seek a living," he added.
Preliminary reports by San Antonio Police Chief William McManus said a 911 call was placed Monday when a worker heard screams for help inside a trailer.
He said three people are detained but authorities do not know if they are linked to the tragedy.