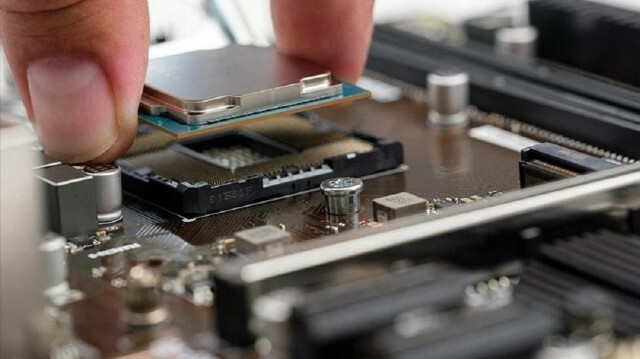 Two major American semiconductor producers Nvidia and AMD were ordered by the US government to halt chip exports to China, as Washington further moves to boost competitiveness with China.
The US government informed Nvidia on Aug. 26 that a new license requirement is required effective immediately for any future exports to China, including Hong Kong, and Russia of the company's integrated circuits, Nvidia said in a filing to Securities and Exchange Commission that was made public on Wednesday.
Washington believes some of Nvidia's chips could be used in, or diverted to, a "military end use" in China and Russia, Nvidia said in the filing.
While the company said in the filing that it does not sell products to customers in Russia, it noted that it could lose $400 million in potential sales to China due to the new license requirement.
Another major American semiconductor manufacturer AMD is also reported to have been informed about new requirements by the US Department of Commerce about some of its integrated circuits that are exported to China.
Noting that it does not export products to Russia, AMD said the new US requirements about China is unlikely to have an effect on its business, according to reports.
While Nvidia's stock price plummeted 5.5% Thursday at 6.30 a.m. EDT on the Nasdaq, AMD shares were down 3.6% in pre-market hours.
President Joe Biden on Aug. 9 signed more than a $52.7 billion legislation into law that aims to bolster US chip manufacturing in bid to counter China.
The global economy has been struggling with a semiconductor shortage since the beginning of the COVID-19 pandemic as chip factories were shut down. The reopening caused a surge in global demand amid limited supply, as the chip crisis affects 169 industries in one way or another, from electronics to automotive and healthcare equipment.