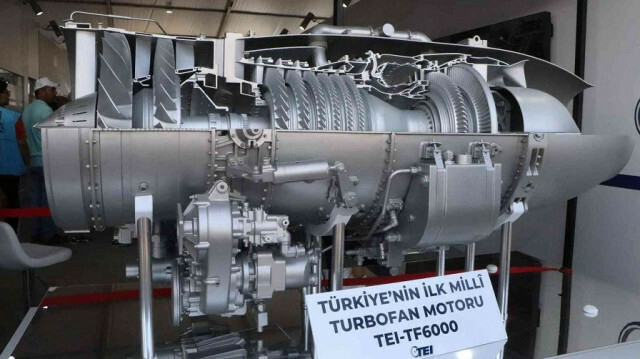 Türkiye's first indigenous turbofan engine, which is also the most powerful engine produced by the country, will be launched by the beginning of 2023.
Mahmut Faruk Aksit, CEO of the Tusas Engine Industries, told Anadolu Agency the engine will have a 6,000 pound-force dry thrust, equivalent to around 6,000 horsepower.
Speaking at the country's largest technology fair Teknofest in the Black Sea province of Samsun, he said the engine is being showcased for the first time.
Two years after conceiving the project, the design phase is over and the manufacturing phase is underway, he said.
The target is to launch the product in the first quarter of 2023, he added.
The engine is compatible with assault boats, pipelines for pumping natural gas, or the newly designed Turkish fighter drone Kizil Elma.
After the completion of this project, the company will design and produce another engine for the national combat aircraft, he said.
Touching on another ongoing engine project, TS1400, which will be used in the Turkish-made helicopter Gokbey, the CEO said it will probably be completed before the end of this year.