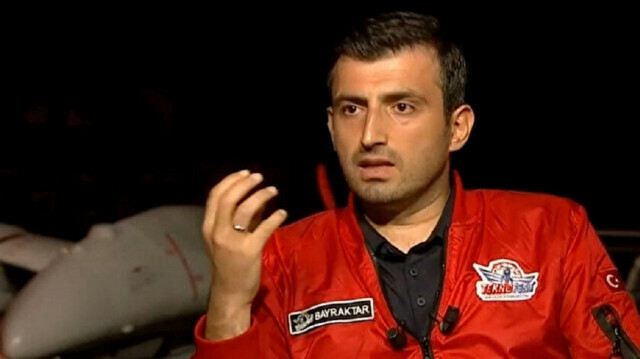 The chief technology officer of Turkish drone maker Baykar gave information about the technical features of the newly designed Turkish unmanned combat aerial vehicle (UCAV) and said the aircraft will have a low-level radar cross-section.
It doesn't mean it's completely invisible, the aircraft, named Kizilelma (red apple), is also visible on the cameras, but low detectability is an advantage, Selcuk Bayraktar stated.
A few countries in the world are working on this kind of fighter drone, he underlined during Türkiye's largest technology event TEKNOFEST KARADENIZ on Tuesday.
"We expect that the future will be completely dominated by unmanned aerial vehicles (UAVs), not only in the airfield but also in land and sea fields," he stressed.
Touching on foreign countries' embargoes on defense products, he said systems that will come or not come from abroad are not a problem for Türkiye.
"We wouldn't be able to see these (domestically produced drones) if there were imported UAVs. Maybe it's better if they don't sell us," he underlined.
Kizilelma -- the prototype was completed in May 2021 -- is set to make its maiden flight at the beginning of next year.
The drone has aggressive maneuverability, with a flight time of five hours and an operational altitude of 35,000 feet.
It has the ability to land and take off from ships with short runways like TCG Anadolu, an assault ship of the Turkish Navy.