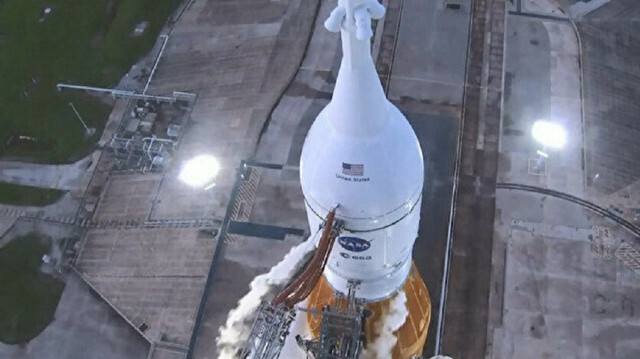 NASA announced Thursday it plans to reschedule its Artemis I moon rocket launch for the end of the month on Sept. 23 or 27.
The announcement comes after the US space agency scrubbed two launches using the Space Launch System rocket and the Orion spacecraft on Aug. 29 and Sept. 3 because of fueling and engine issues.
"We were trying to plan a path forward ... if we're allowed ... to extend our battery retest requirements on the flight termination system," NASA associate administrator for Exploration Systems Development Jim Free said at a news conference. "So, to that end, we've asked for a couple of dates on the range to support our planning."
Engineers are addressing a relatively large leak of hydrogen that emerged during fueling at the canceled Sept. 3 launch attempt, in addition to straightening out the chilling process for the engines.
"So big picture, by replacing the seals and going through this cryo event, making the tanking process as benign as possible we're optimistic that we can knock ... this problem flat and have a successful tanking," said Mike Bolger, Exploration Ground System manager at Kennedy Space Center in Florida.
The agency is also planning to conduct tests Sept. 17 using super cold propellants that would power the engines on the rocket.
"I would tell you the team is making great progress. Morale is good. It's still excited for this opportunity that we've got," said Bolger. "As always, we'll launch when we're ready. We've talked with our team, last week wasn't our week, but we know our day is coming and we're excited about it."
The Artemis I mission is the first of three space flights in NASA's space exploration project.
Artemis II and Artemis III will aim to return humans to the moon with the eventual goal of carrying out missions to Mars.