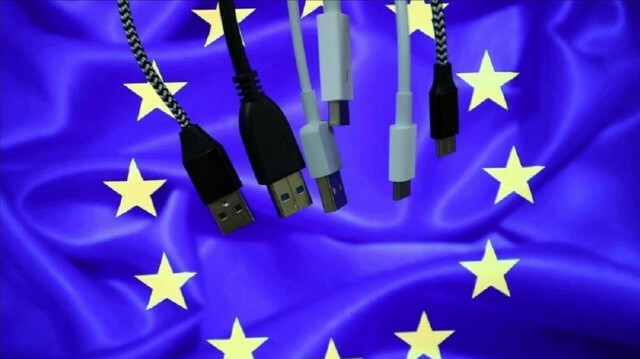 The European Parliament's plenary session on Wednesday endorsed the EU institutions' position on introducing the same type of chargers for all portable electronic devices marketed in the member states.
EU lawmakers are "ready to start negotiations" with EU member states and the European Commission "on a common charger to reduce e-waste and make the use of different mobile phones, tablets, and digital cameras more convenient," the parliament wrote in a press statement.
The draft would allow consumers not to pay for a new charger and cable each time they purchase a new small or medium-sized electronic device if they can still use their own.
Under the new rules, the USB-C charger would become the standard equipment for all smartphones, tablets, cameras, headphones, portable speakers, and handheld videogame consoles.
A different charger could only be used for gadgets that are too small for the USB-C, such as smartwatches or fitness equipment.
The law would imply a major change for the tech giant Apple which has insisted on using its own technology and equipping iPhones with special chargers.
According to Maltese EU lawmaker Alex Aigus Saliba, who drafted the proposal, the changes would considerably reduce the 11,000-13,000 tons of e-waste which is produced in the EU every year.
The decision follows up on the legislative proposal presented by the European Commission last September and sets the European Parliament's position that EU lawmakers will represent at the negotiations with EU member states.
If the law passes, the new rules are expected to enter into force by 2026 to allow manufacturers to adapt to the new requirements.
According to the European Commission's calculations, the change would save €250 million ($263 million) for European consumers every year.
In 2020, over 420 million mobile phones and other electronic portable devices were sold in the bloc.