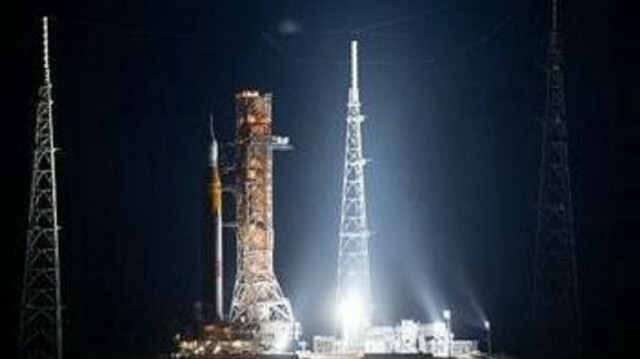 NASA has cleared the uncrewed Artemis I moon mission for launch, setting the stage for US astronauts to later return to the lunar surface for the first time in half a century.
NASA's leadership made the announcement on Monday with Bob Cabana, the US space agency's associate administrator, telling reporters "we are go for launch, which is absolutely outstanding."
"This day has been a long time coming," he said at a fight readiness review briefing.
The Space Launch System rocket and Orion spacecraft have been pre-positioned on a launchpad at NASA's Kennedy Space Center in Florida since Wednesday with a launch target window scheduled for the morning of next Monday, Aug. 29 between 8:33 a.m. and 10:33 a.m. local time (1233GMT to 1433GMT).
But the window could be affected by a number of factors, including potential inclement weather.
Celebrities Jack Black, Chris Evans, and Keke Palmer will be on hand for festivities planned alongside the historic launch.
Black, the musician and actor who starred in School of Rock and who voiced the titular panda in Kung Fu panda, is no stranger to NASA. His mother, Judith Love Cohen, was an aerospace engineer who worked on the Hubble Space Telescope and the Apollo program.
Next week's planned launch will include an uncrewed flight test ahead of human lunar exploration planned under the Artemis program.
Mike Sarafin, the Artemis mission manager, said the pre-launch checklist has largely been accomplished, acknowledging that the test flight "carries inherent risk."
"This is the first flight of a new rocket, and a new spacecraft, and at its furthest point the space craft will be nearly 290,000 miles from Earth before returning home," he said. "This is the first human-class mission in over 50 years. We're doing something that is incredibly difficult to do, and does carry inherent risk in it."