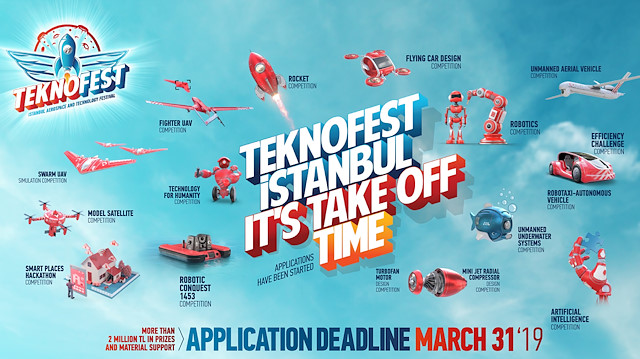 Applications are now open for teams wishing to take part in the technology competitions scheduled to be held on the sidelines of Turkey's 2nd Teknofest, the country's largest aerospace, space, and technology festival, co-sponsored this year by Albayrak Media Group.
The deadline to apply is March 31,2019, and applications are also open to teams from abroad wishing to join the competition.
This year's edition of Teknofest is scheduled to take place on Sept. 17-22 at Istanbul Ataturk Airport, the event organizer said on Wednesday.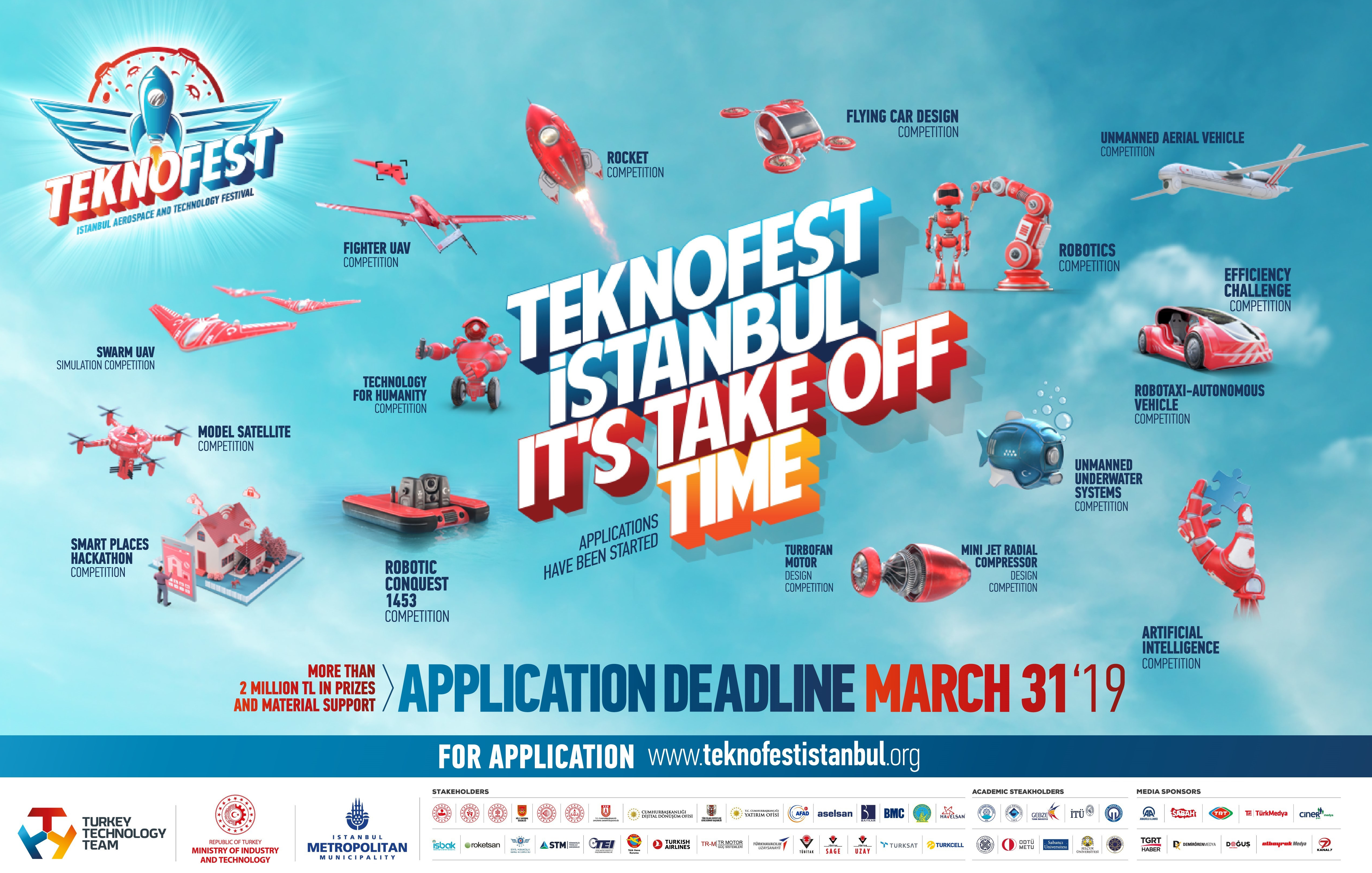 "Our goal is transform society through the work of our young people, which will propel our country to the top in the fields of high technology, aviation, and space," Selçuk Bayraktar, chairman of the Turkish Technology Team Foundation (T3), said at a press conference in February.
Last year, over 550,000 people attended the first-ever Teknofest at Istanbul's New Airport, including 700 competitor teams, drone racers from 25 countries, white hat hackers from 24 countries and other technology enthusiasts from 83 different countries.
Teknofest aims to spread the word about Turkey's progress in technology to hundreds of thousands of young people, and strives to get the youth interested in technologies of the future, promote science in Turkey and develop a highly-skilled workforce in the fields of science and engineering.
At this year's festival, several competitions will be organized in fields such as artificial intelligence, robotics, rocket science, unmanned aerial and underwater systems, turbofan engines, and model satellite design.
Winning teams can win some 2 million Turkish liras (nearly $380,000) in prizes.
Teams can enter at www.teknofestistanbul.org through the end of March.
The event is supported by Turkey's Industry and Technology Ministry, the Istanbul Metropolitan Municipality, leading technology companies, public institutions, and universities.